Are you starting to feel bored using Instagram and want to find something new? You're not alone! Many people are looking for alternatives to Instagram, so they can shake up their online presence. Luckily, there are several great options available out there.
In this article, we'll look at Discord, a popular messaging app that is a great alternative to Instagram. So if you're tired of Instagram and looking for a change, Discord might be worth looking into.
Why is Instagram Losing its Charm?
In the last few years, there has been a noticeable loss of interest in Instagram – otherwise known as Insta-fever -due to a number of factors. One key cause of this waning enthusiasm is an increasingly saturated market with many 'influencers' and content creators who compete for much-needed exposure and views.
In addition, there have been numerous privacy concerns with the app due to data sharing accusations and complaints about algorithmic censorship which many believe has led to decreased post visibility despite continued engagement. As a result, users have started looking for other social media platforms that can fill the void left by Instagram while still providing engaging content and interaction opportunities.
If you are one of those users who are tired of Instagram, consider giving Discord a try!
Tired of Instagram? Try Discord
If you feel like Instagram can no longer provide you with enough content or the satisfaction you used to get from it, then you should know that there are many alternatives. From classic streaming apps like Twitch and YouTube to modern communication services such as Discord and Snapchat, many options exist.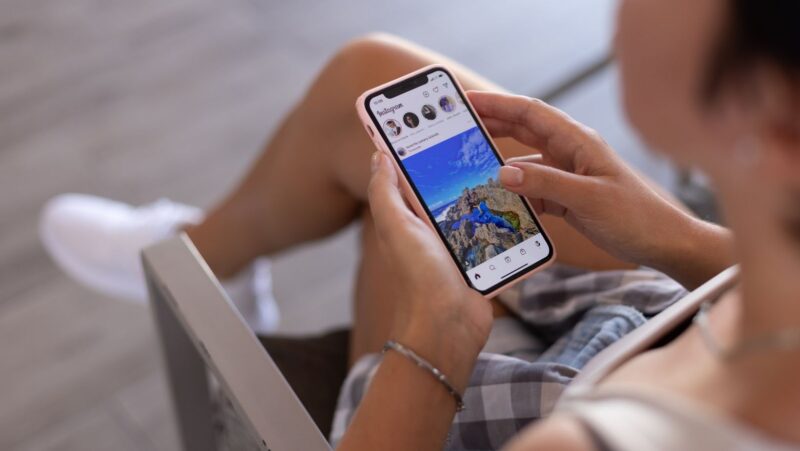 Here's a rundown of some of the popular alternatives to Instagram for all your entertainment needs:
Discord
Discord is a combined chat and VoIP app aimed at gamers, but it can be used by anyone who wants to connect with friends and family. Discord is free to use and supports voice, text, and video chats across almost all platforms – iOS, Android, Windows, Linux and Mac.
Maybe you're tired of Instagram? With discord you don't need to worry about what pictures people post of you or what filtered pictures they make your face into when engaged in conversation; rather than a profile page for everyone else to judge you on, Discord has created a private space for everyone that can be shared with friends.
Discord also offers some great features so there's no need to feel like it's not different from or lacking any of the features Instagram can provide. For example, users can join servers (groups) where additional content is shared, making it an ideal platform for many communities. In addition, when connected with other channels on the platform, users can chat with friends via text or voice messages – there's even an option to join in video chats or watch others play games! And if that's not enough to convince you: Discord provides higher-quality audio than most other apps do.
Discord is a great alternative to Instagram – it may even become your new favourite app!
What is Discord?
Discord is an application that started as a free text and voice chat platform for gamers. Since its start in 2015, it has rapidly become one of the most popular forms of communication. Unlike Instagram, which limits you to photos, videos and stories, Discord allows for detailed conversations with chat rooms for people with similar interests. It also features voice channels, allowing you to communicate without typing or slipping into an RPG game (role-playing games).
Discord is organised just like any other social media platform. Once you create your account and join a server (similar to a group or page in traditional social media), you can explore dozens of different topics and engage with people with the same interests as you. You can also create your server if you want a more intimate setting where up to 99 users can participate in live conversations and share files. Discord also supports audio playback so members can listen to music together or take part in podcast episodes with friends or family members who live far away.
Overall, Discord can be seen as a great alternative for anyone feeling overstimulated or overwhelmed by Instagram or who simply needs a change of pace regarding how they interact online socially. With customizable options, vast amounts of available information on various topics and great support from the community, this platform may just be the perfect solution!
Benefits of Using Discord
One benefit of using Discord is that it has a wide range of useful features for communication. It allows for text, video, audio and basic file transferring capabilities to ensure you stay connected with the people you need to. Discord also allows you to create different servers with different topics or subjects so that members can join and chat about certain topics, this makes it ideal for group activities such as gaming or planning events.
Another benefit is the integration of bots, essentially automated AI-based programs designed to perform specific tasks. These bots can be used for tasks such as moderating channels, providing statistics about user activities, providing gaming functions such as tracking player progress, keeping track of game progress and tracking game quests. This makes Discord an incredibly useful tool when organising large groups of people.
Finally, Discord has built-in security measures in place to ensure user safety. For example, audio and video audio rooms have both a text and voice channel setting so that users can communicate in both formats without having to switch back and forth between them. There is also the ability to set different levels of permissions on each channel ensuring only designated moderators have access, which Instagram doesn't offer at all. These features make using Discord a unique experience compared to other communication services available today.
Snapchat
Snapchat is one of the more popular social networking apps available today. It's great for keeping in touch with people, sharing photos and videos, and creating stories. One of its unique features that sets it apart from similar apps like Instagram is that the content you share on Snapchat is only visible for a short time – after which it's automatically deleted. This provides a certain level of privacy that other apps don't have.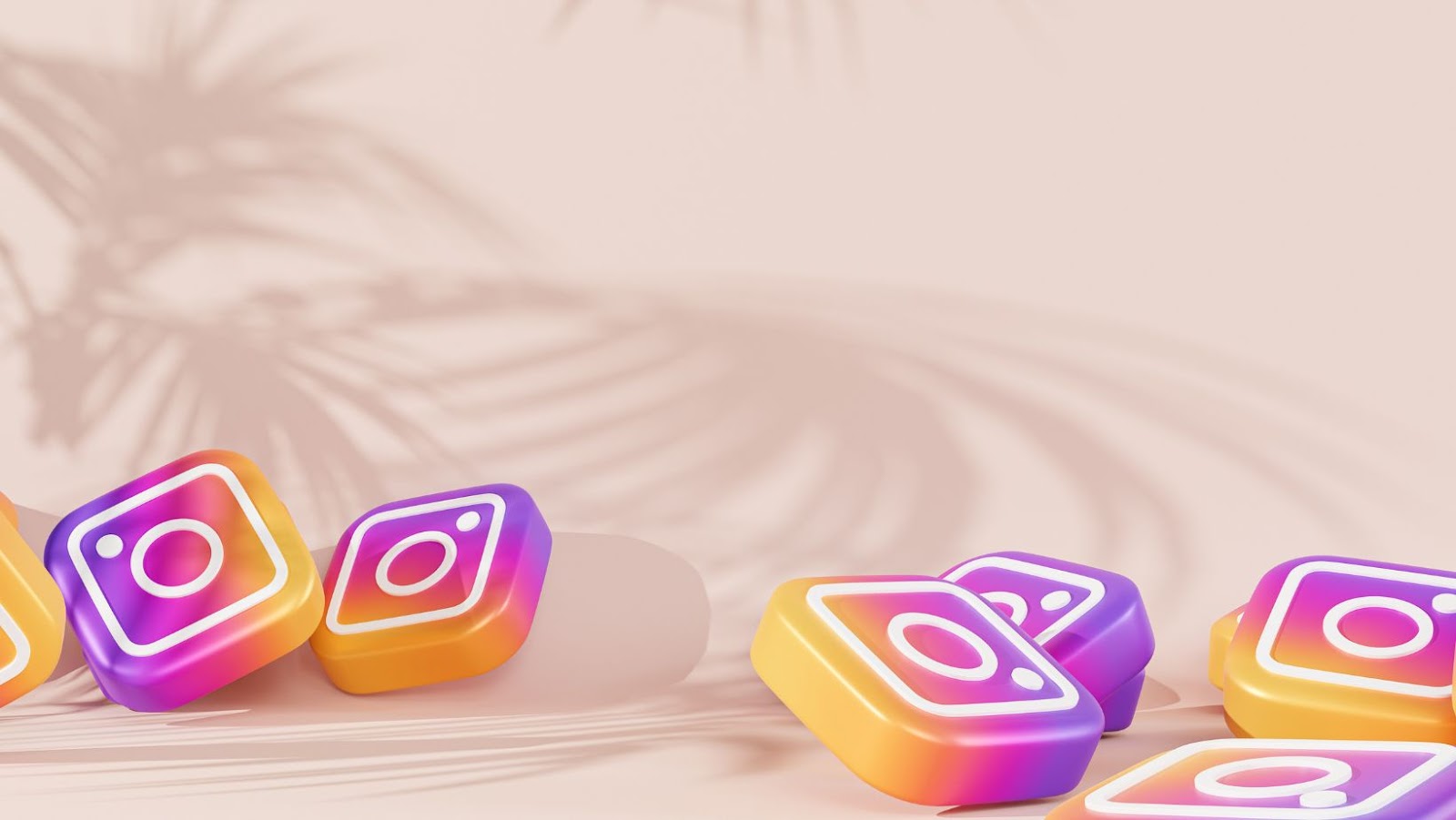 In addition, the app has many other features such as filters, emojis, geotagging capabilities, and so much more. So if you're looking for an alternative to Instagram that offers features similar to what Instagram has but with greater privacy and less permanence, then Snapchat is worth checking out!
What is Snapchat?
Snapchat is an image messaging and multimedia mobile application created by two former Stanford University students. Snapchat is designed to allow users to take pictures, record videos, add text to pictures and videos, draw on pictures, and send them. It was launched in 2012 and has grown in popularity over the years.
Snapchat allows users to send either images or videos (known as snaps) directly to other users or "Channels", similar to TV channels on a cable network. This can be done either one-on-one with specific individuals by tapping on their profile picture or sent as a broadcasted message across all of your friends at once by tapping the plus sign icon between chat boxes. Additionally, Snapchat offers curated content such as news outlets and influencers that you can follow if you don't have any contacts or just want to see what's happening with certain organisations right away.
Most importantly, Snaps are automatically deleted after they have been opened and cannot be played again until you're-send them – giving the app an inherent level of privacy that people may not get on other social media platforms such as Instagram or Twitter. For example, a sender could ask another person not to screenshot a snap. Still, there would be no way for that individual to know if someone had done it without permission since they would delete automatically afterwards. Additionally, snaps also expire after 24 hours (being known as 'story snaps') unless saved – making it so even risqué images won't stay up forever like they might do if posted on another social platform!
Benefits of Using Snapchat
Snapchat is a popular app to share photos or videos with friends or family. It's easy to use and offers several advantages for people looking for an alternative to Instagram.
The primary benefit of using Snapchat is the ability to easily send photos, videos, or messages privately. This can be useful in maintaining a certain level of privacy that is not available on other social media platforms like Instagram.
Additionally, using Snapchat allows users to customise their posts with stickers, filters and drawing tools, allowing them to express themselves more freely than would be possible on other social media apps. Finally, users can set their Stories visible only for a limited time before disappearing – making sure that their content remains as private as possible.
Twitter
Are you growing tired of Instagram? If you're looking for an alternative to the popular photo-sharing platform, Twitter may be the perfect fit. Like Instagram, Twitter allows users to share photos, text, and video. However, it also encourages interaction by having a "feed" that follows user-created conversations and #hashtags.
One of the advantages of Twitter over Instagram is its focus on microblogging. As a result, users usually get their point across in a few words or phrases, and content can easily be shared among other networks.
Twitter has many features that make it different from other social media platforms including the ability to @mention other users for quick replies and several different "Trending Topics" that allow users to keep up with events happening around the world in real time. In addition, with its growing popularity, several third party applications integrate perfectly into Twitter, giving users additional control over their accounts such as auto-follow tools or tweet scheduling tools.
Twitter is an excellent alternative to Instagram if you're searching for a new way to express yourself or stay up-to-date with current events worldwide.
What is Twitter?
Twitter is an online microblogging and social networking service on which users post and interact with messages known as "Tweets". Tweets can contain text, images, videos, and links to other websites. By using the hashtag # symbol along with a keyword or phrase, Twitter users can search for messages related to a particular topic.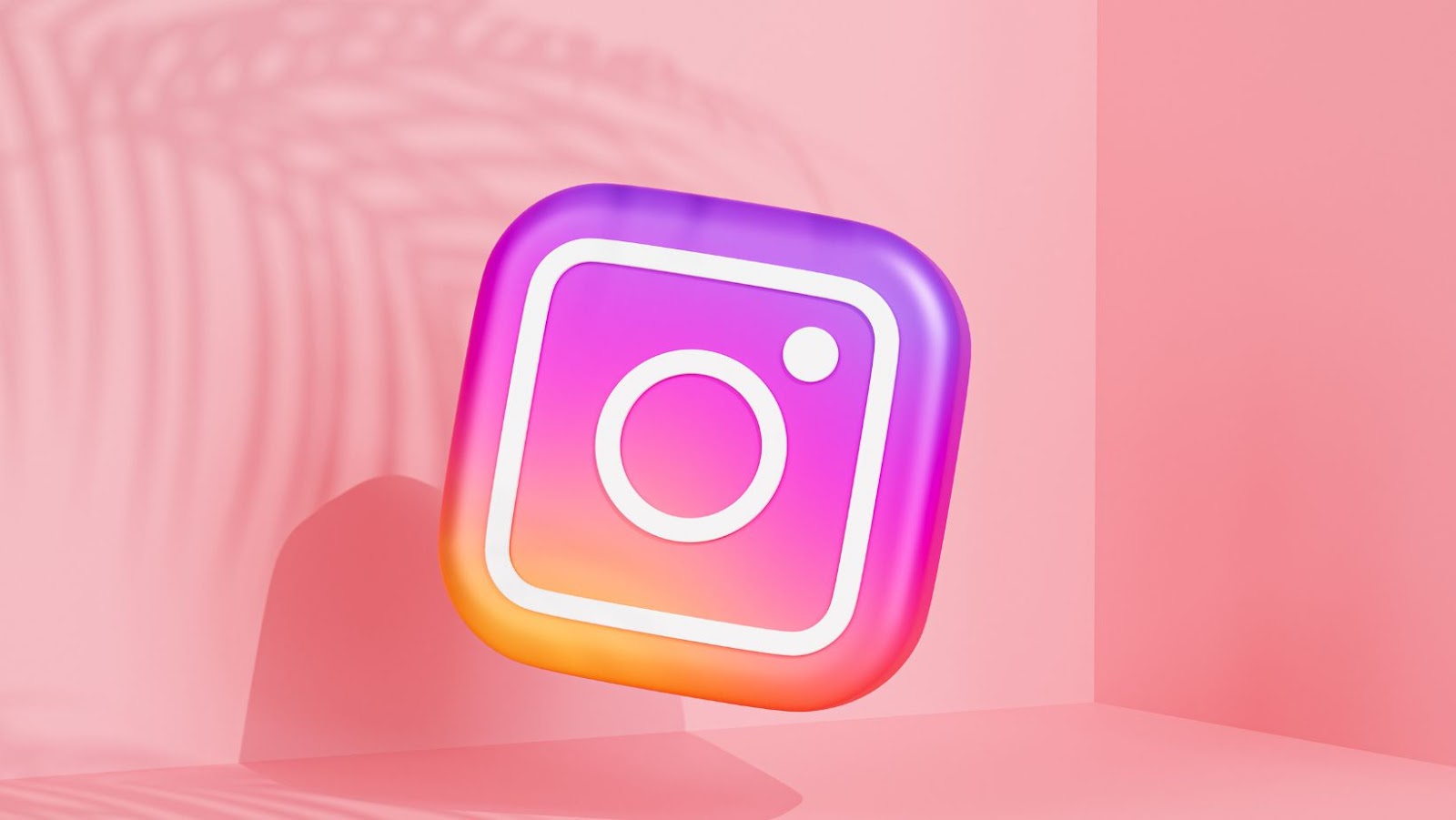 Twitter is also a great platform for interacting with brands and celebrities by replying to their Tweets or following them for updates about new products or events. One of the benefits of using Twitter is that it's easy to use – you don't need special skills to start posting or engaging with others on the platform.
Benefits of Using Twitter
Twitter is well known for its ability to engage with users through hashtags and retweets and drive traffic to other sites. So if you're looking for an alternative to Instagram, Twitter can be a great resource for connecting with people online. Here are some of the key benefits of using Twitter:
Reach a larger audience: With over 330 million monthly active users, Twitter offers the opportunity to reach a vast and ever-growing audience. It provides businesses and other organisations an effective platform to communicate their messages to a wide range of targeted followers. Additionally, users often form relationships on Twitter due to its strong emphasis on community engagement–making it easier to stay informed on trending topics, news stories, industry trends and more.
Increased visibility: Through Twitter's #hashtag mechanism, businesses and organisations can increase their visibility by using relevant tags in their tweets. By placing the relevant hash tags in their Tweets along with short but precise content, anyone searching for the terms or topic related to their business will have an easier time finding them on Twitter than any other social media network available today.
Improved communications speed: Due to its immediacy, businesses can quickly tell large groups of customers about events or products they offer without the need for lengthy posts or lengthy messaging campaigns across multiple platforms–making it easier than ever before to keep customers up-to-date on developments quickly and efficiently. Additionally, Twitter supports direct messaging between two accounts, which allows customers or potential leads to feel connected if contacted this way by a company or business individual–increasing customer loyalty and prospects of future engagement even before making any purchases!
Summary of The Alternatives to Instagram
It's no secret that the online world is changing rapidly, and with it unfolds a variety of opportunities to share content, showcase talent, and express opinions. If you're feeling tapped out by Instagram and need new digital spaces to explore, plenty of alternatives are available.
For starters, you can try Discord – a popular platform geared towards gamers who want to communicate scenarios and strategies quickly. Then, you can use the same customisable approach to create your own media sharing space or server where other users will see your work too. You can also set up groups, use bots, launch polls or quizzes – the endless possibilities!
Imgur is another excellent option if you enjoy posting memes or GIFs as it has a dedicated community of users who support your ideas. It has easy photo uploads in different sizes, hosting with unlimited scrolling and galleries that display text alongside media for greater impact.
Flickr is great for photographers who want to build an audience by showing off their portfolios without getting buried under filters upon filters from Instagram and other mobile apps. Although it's not as fun as other options, if you're serious about earning from your hard work Flickr could be a great place to hone your skills before attempting monetization elsewhere.
Pinterest is becoming increasingly popular among creatives so why not offer yourself some visibility there? Despite its 'lifestyle' aesthetic advantages like being SEO-friendly makes it a fantastic place for beginners who don't have lots of design skills but have something interesting (tips & tricks) to share with others on niche topics like travellers blogs or interior design DIYs!
Finally, don't forget about TikTok, one of the most powerful social media platforms where users generate content independent of any corporate overlay. Here you'll tap into various creative ideas tailored specifically for mobile devices – all from lip-sync videos that often go viral thanks to its algorithm system recognizing any topic's relevance within seconds! Opportunities are endless with TikTok if you take some time to understand how its feed works best for you too!
So step outside Instagram's tired cookie-cutter approach and explore these alternative methods instead – I guarantee they will surprise (and hopefully delight!) in ways beyond imagination!
tags = discord creators, VoIP and instant messaging social platform, communicate with voice calls, video calls, text messaging, media and files in private chats, discord servers, source discord 130m citronneedleman wall streetjournal, source discord ceo citronneedleman wall streetjournal, discord 130m 45m citronneedleman wall streetjournal, discord 130m ceo citronneedleman wall streetjournal, discord 45m jason citronneedleman wall streetjournal, source discord 130m ceo wall streetjournal, source discord ceo jason wall streetjournal, source discord 45m ceo wall streetjournal, social messaging app, lack of an algorithmic feed, forms of social media, natural space for building community, audio-chat platform for online videogamers