Epic Games recently announced the acquisition of Sketchfab, a 3D-model sharing platform. This acquisition marks a major milestone for Epic Games and its 3D content offerings. With Sketchfab, Epic Games can access a library of over two million 3D-models that can be used in various games and other projects. In addition, Epic Games is taking a major step towards enhancing its 3D content offerings through this acquisition.
Let's look more into why Epic Games acquired Sketchfab:
Epic Games acquires Sketchfab, a 3D-model sharing platform
Epic Games is an American video game and software developer based in Cary, North Carolina. It was founded in 1991 by Tim Sweeney and developed the popular video game Fortnite and Unreal Engine, a game engine that powers some of the most popular titles on the market today.
Epic Games has a long history of offering advanced 3D content for their titles, from realistic visuals to intricate level designs. To help bring their content to life, Epic Games has announced a partnership with Sketchfab – an online 3D content platform where users can create and share 3D models with the world. The partnership will allow Epic Games to leverage Sketchfab's library of millions of content assets and tools to improve their 3D offerings. Moreover, users of Unreal Engine will gain access to Sketchfab's APIs, enabling better integration between Unreal Engine and Sketchfab's resources. This partnership will enhance Epic Game's capabilities in the 3D space and ensure they remain at the cutting edge of interactive media development.
Overview of Sketchfab
Sketchfab is a platform for creating, storing, sharing, and embedding 3D files. It is one of the largest content libraries for virtual production, augmented reality (AR), and 3D printing. With its innovative real-time 3D technology, Sketchfab supports various 3D formats including FBX, OBJ, glTF 2.0 and USDZ. This platform also includes an extensive library of interactive VR/AR content from more than 1 million creators.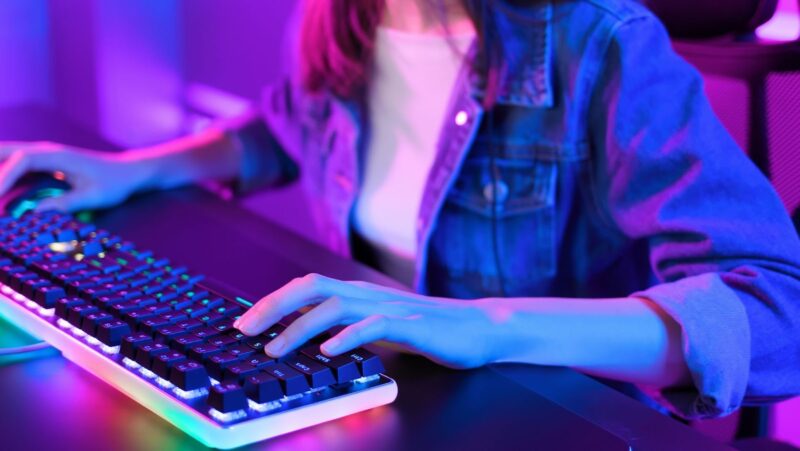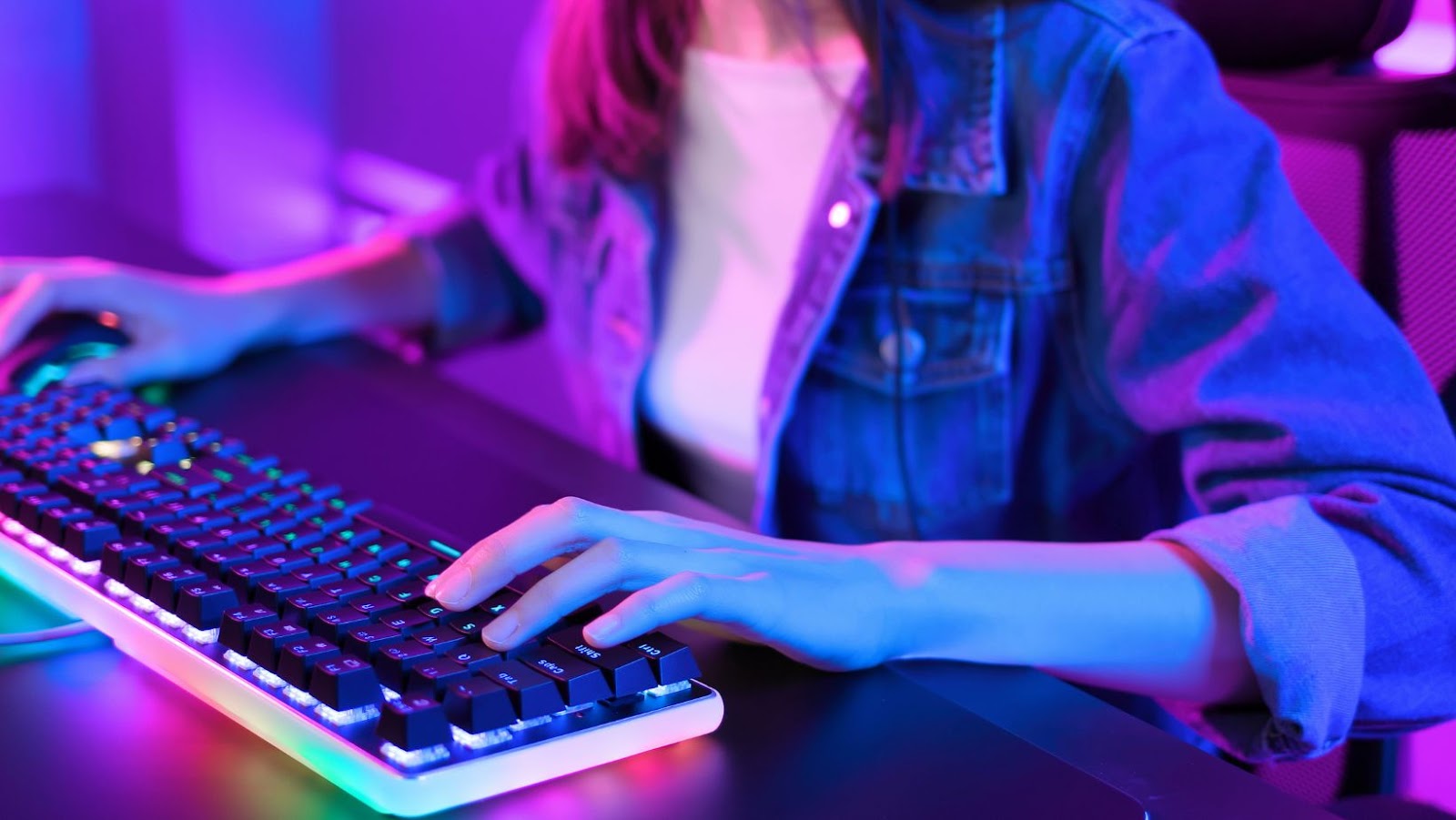 Sketchfab's mission is to empower anyone to publish and interact with interactive 3D content in real-time on any device or platform. Sketchfab has partnerships with some of the biggest players in the industry such as Unreal Engine by Epic Games, Google's ARCore technology and Apple's ARKit. These collaborations allow developers to build compelling cross-platform immersive experiences without developing their graphic rendering engines or creating their 3D assets from scratch.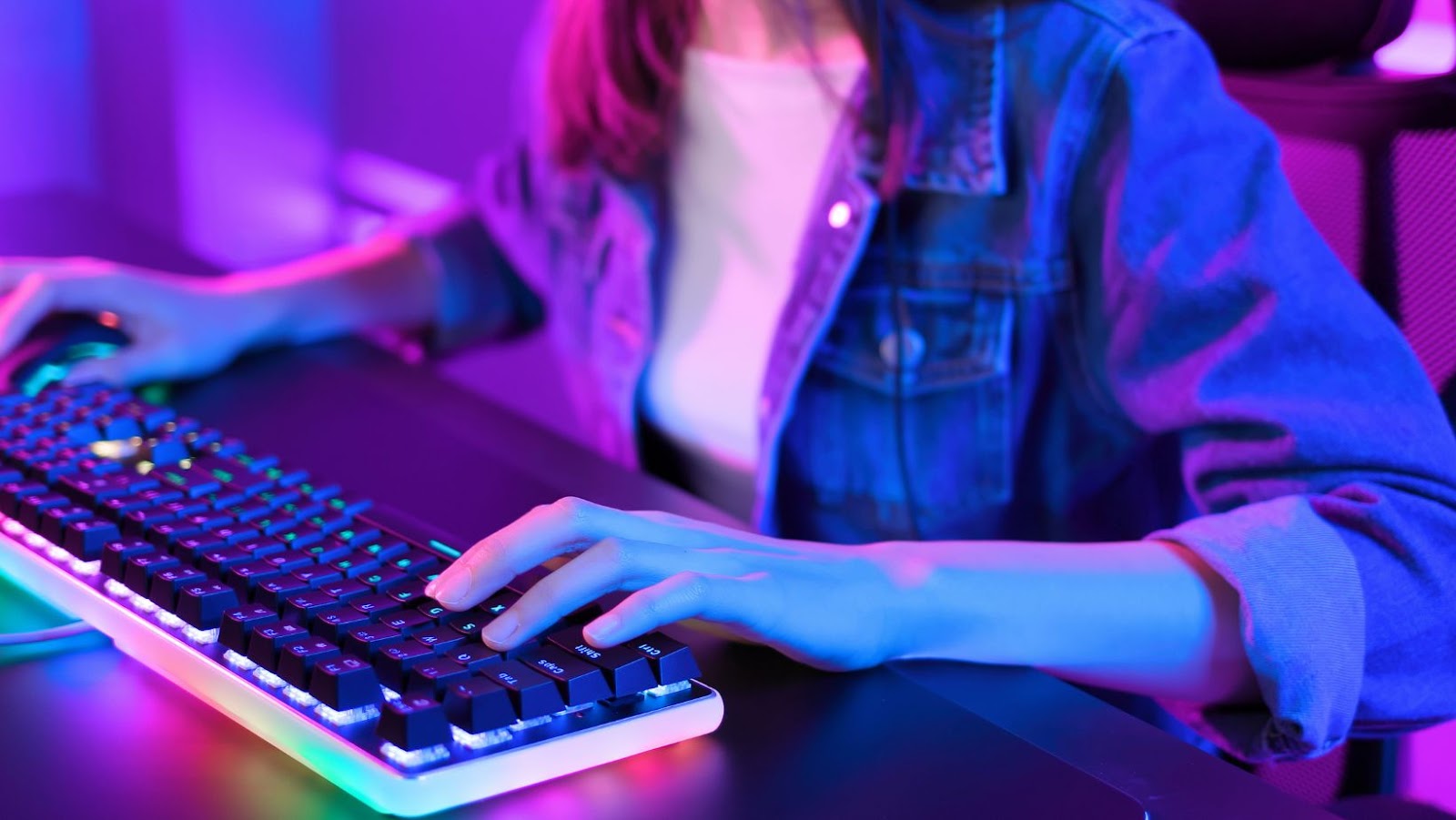 By leveraging Sketchfab's technology and its rich model database that covers a variety of styles such as CAD/CAM models, hard surface designs as well as organic architecture models plus other downloadable contents available on this platform; Epic Games are well positioned to improve its 3D creative offerings while providing visual asset creators with a convenient online repository they can use to store their project files.
Details of the Acquisition
In a major move, Epic Games recently acquired Sketchfab, a platform that enables users to share and store 3D models. This acquisition is part of Epic Games' strategy to globalise its 3D content offerings. With Sketchfab, Epic Games can now easily offer a variety of 3D models in games, tools, animations and more.
Let's take a look at the details of this acquisition.
Terms of the Acquisition
The terms of the acquisition require both parties to work together to ensure a successful transition. The purchase price is fixed, and both parties agree that the terms of the deal are entirely confidential and binding. The buyer will acquire all of the seller's assets, property and intellectual property and liabilities about existing operations.
The timeline for completion of the acquisition is detailed in a share-purchase agreement signed by both parties following due diligence activities from each side. Specific provisions may include closing conditions such as obtaining any necessary governmental or regulatory approvals and financing for the buyer. Additionally, it is important to establish an escrow fund or other financing arrangement to ensure payment in case either party backs out of completing the transaction under specified circumstances.
Other considerations include items like:
Employee transition rights
Indemnifications from one party to another
Restrictions on transferring proprietary information or intellectual rights from one company to another during transition periods.
Reasons for the Acquisition
Epic Games has announced the acquisition of Sketchfab, a leading platform for creating, sharing and discovering 3D content. Through this deal, Sketchfab's technology and talent will be used within Epic's bid to expand its library of 3D content offerings within the Unreal Engine and provide deeper integration with future games developed on the engine.
Reasons for the Acquisition:
The potential benefits of the acquisition are clear. With Sketchfab's powerful platform and export capabilities, users can create advanced 3D content that can be used in real-time applications like gaming or virtual reality projects.
The addition of Sketchfab's technology will also help Epic expand its library of existing 3D models and other digital assets it could use within games developed on their engine.
Ultimately, this move further strengthens Epic Games' grip on the development scene as they acquire additional resources to up their already formidable game development capabilities.
Furthermore, with Sketchfab's array of web plugins, developers can use their content in sources beyond Epic's Unreal engine or even Unreal games proper – greatly increasing user accessibility.
Benefits of the Acquisition
Epic Games recently announced that it has acquired a 3D-model sharing platform, Sketchfab. This acquisition provides Epic Games with the necessary tools to help improve its 3D content offerings. With Sketchfab's platform, Epic Games will now be able to offer consumers a more immersive 3D gaming experience.
In this article, we will discuss the various benefits of the acquisition for both Epic Games and its consumers:
Improved 3D Content Offerings
The acquisition of Sketchfab by Epic Games will provide an expanded and improved 3D content offering for gaming studios, independent developers and game designers. The acquisition will enable Epic Games to leverage Sketchfab's vast library of 3D assets to create new content for their games. Integrating Sketchfab's technology with the Unreal Engine platform also enables developers to use enhanced visualisation and interactive capabilities in real-time, reducing the time and effort it takes to produce high-quality digital content.
Furthermore, Sketchfab's expansive asset library provides a wide range of 3D objects that can be used freely when creating custom gaming experiences. This includes characters, entire environment sets, weapons, machinery, vehicles and more that can be customised or modified on demand. In addition to this increased selection of available content, artists or 3d modellers can now be found through the acquisitions employee referral pipeline directly from Sketchfab, providing newly found talent for game development projects at Epic Games. Additionally this new resource will empower creators to produce stunning visuals quickly and easily over various platforms from VR/AR options to more traditional gaming options like PC or Console titles.
By incorporating sketchFab into its existing offerings Epic Games has set itself in a great position moving forward as it adds tools and resources developed by one of the leading technology companies in digital entertainment solutions thus furthering its possibilities in improved 3D Content Offerings allowing them to further build upon their reputation as one of the world leaders in game development solutions.
Increased Accessibility of 3D Content
The acquisition of Sketchfab by Epic Games signals a commitment to providing users with an improved experience through faster, safer and more reliable use of 3D content and a larger variety of content to choose from.
With Sketchfab's extensive library of high-quality 3D models, its easy-to-use platform, and vast community of creators and customers, Epic Games can now expand its offerings in 3D content significantly.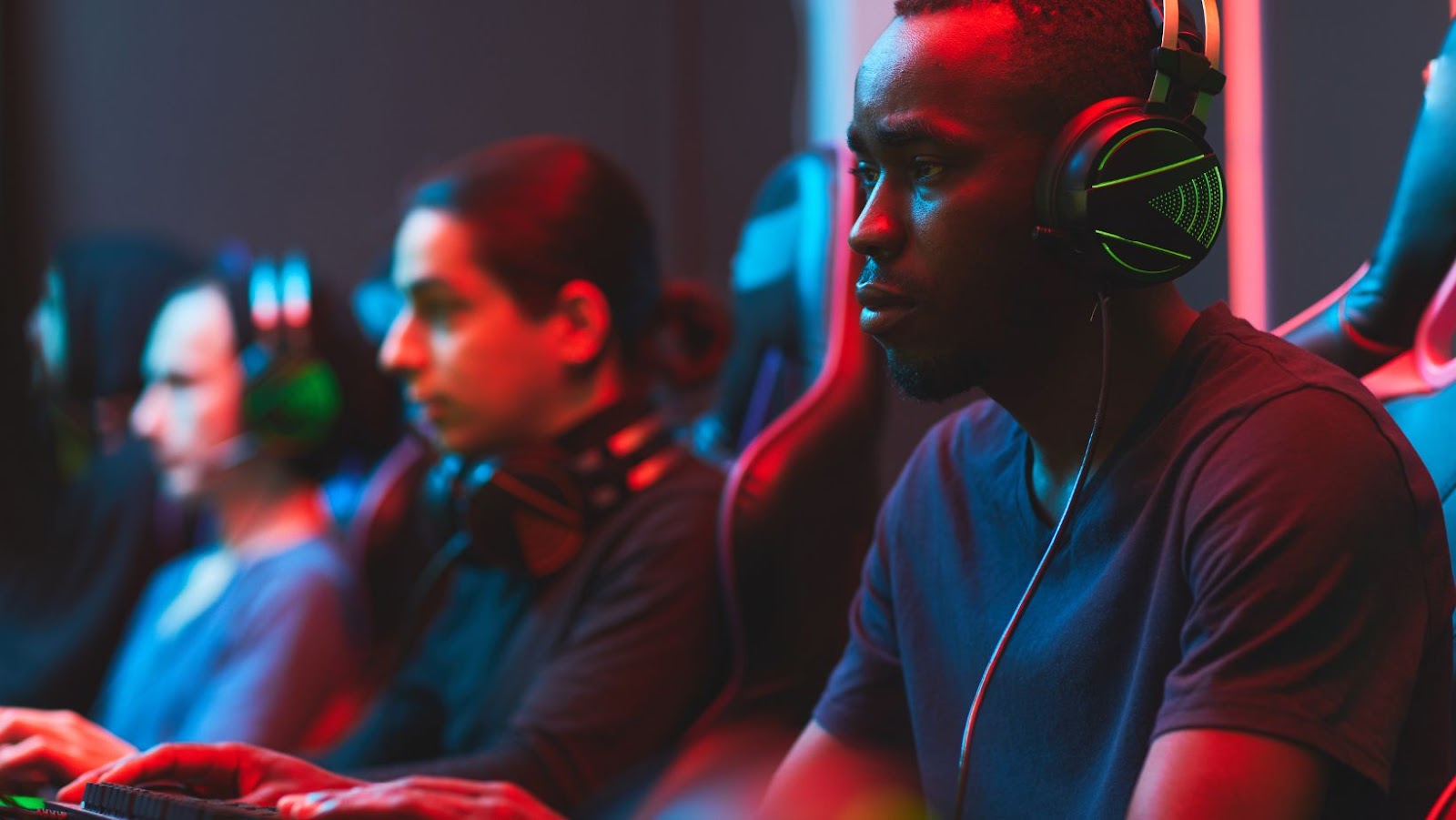 The increase in 3D content that Sketchfab brings to Epic Games provides a great opportunity for developers to access higher quality assets faster. Additionally, the platform makes it significantly easier for artists and modellers to integrate their work with the existing library available on the market. Sketchfab's WebGL technology further simplifies sharing models across devices and platforms such as mobile phones or augmented reality headsets.
Lastly, users have more control over their resources since they can access them anytime and anywhere with the help of cloud storage capabilities made available through the integration with the platform. This allows users to benefit from making small in-app purchases instead of large downloads which often results in better user engagement while still providing rich experiences.
Increased Reach for Epic Games
Epic Games' acquisition of Sketchfab is expected to further expand the company's reach within the content creator market. Through Sketchfab, Epic Games can provide 3D content creators with an extensive library of digital objects for their projects. This content will come from various sources, including brands, agencies and independent creators who are members of Sketchfab's community. By offering such a large and diverse selection of 3D models from different creators, Epic Games will be able to appeal to various audiences more easily and open up new opportunities for them.
The acquisition also presents a new distribution channel for Epic Games, as the content created with Sketchfab objects can now be used in other industries. For instance, 3D visualisations made with Sketchfab models could eventually make its way into media outlets such as television and film production companies. This could lead to more widespread recognition for Epic Games' products, resulting in increased sales.
This acquisition also allows Epic Games to benefit from new technology offered by Sketchfab that previously wasn't available through its platform. For example, users can now access 3D rendering tools such as real-time ray-tracing through Sketchfab's catalogue. Additionally, this technology will allow developers an easier way to create lifelike interactive objects that can be incorporated into their games or other digital experiences. As these technologies become more widely adopted by the industry, we may see an influx of high-quality 3D animations that were difficult or impossible to produce before – all made possible by the merger between Epic Games and SketchFab.
Challenges of the Acquisition
The acquisition of Sketchfab by Epic Games presents a significant opportunity for the company to expand its 3D content offerings, however, the acquisition is not without its challenges. By joining forces, the two companies must address various challenges, including integrating Sketchfab's technology into Epic Games' portfolio, expanding Epic's user base, and tackling related compliance issues.
Let's take a closer look at these challenges:
Integrating Sketchfab's technology into Epic Games' portfolio.
Expanding Epic's user base.
Tackling related compliance issues.
Integrating Sketchfab with Epic Games
Integrating a company with an existing larger firm is no small feat, as the two businesses must be compatible. It requires collaboration, resources and dedication from both parties to merge. To successfully integrate Sketchfab's services with Epic Games' 3D content offerings, engineers and developers need to create architecture that makes it possible for Sketchfab's content to be accessible in Epic Games' gaming experience.
The challenge for the merger of Sketchfab and Epic Games involves a variety of elements such as:
Integration of 3D game assets within Epic Games.
Connecting Epic's engine technology to the many formats supported by Sketchfab.
Facilitating the streaming from their cloud-based platform.
Developers must build bridges between these two systems so that content delivery benefits both companies equally. The ultimate goal is creating a healthy relationship between them while working harmoniously.
Additionally, they need to ensure that any additional components used in 3D viewable or navigable scene or user interactions should also be seamlessly integrated into the gaming experience offered by Epic Games. The developers will also have to develop several parameters for security management across platforms and large amounts of data being exchanged between companies' infrastructures.
A successful integration will deliver players an immersive, realistic gaming experience and provide all users access with better connectivity solutions and easier access to content on either platform quickly and efficiently without having to constantly switch applications. Of course, there are some exciting challenges ahead but if done correctly the union could provide extremely positive results for both companies!
Maintaining and Growing Sketchfab's User Base
Maintaining and growing Sketchfab's user base is an important challenge in the acquisition process for Epic Games. Sketchfab has been a leader in the 3D content platform space since its launch, and its user base comprises artists, designers, developers, creators and more from around the world. Though the acquisition creates significant opportunities for Sketchfab and Epic Games, the primary focus must remain on expanding this existing customer base rather than exploiting it for Epic's benefit or promoting one platform over another.
Sketchfab has cultivated a loyal user base that loves their work and enjoys creating with them – something that will need to be preserved throughout the transition. As part of this challenge, Sketchfab will need to ensure that all creators feel comfortable transferring their existing 3D content to Epic Games' platform while accessing new opportunities provided by this acquisition. Additionally, they must continue to support all current users while likewise introducing new users to their newly available offerings.
As part of this challenge, Sketchfab must take additional steps – such as introducing new features or tools – to best support their customers as they move forward with this integration process. Furthermore, continued communication between Sketchfab and Epic Games is necessary to ensure success throughout the transition. Doing so will guarantee a smooth transition experience and create the best opportunity for maintaining a thriving customer base between both companies going forward.
Conclusion
Epic Games' acquisition of Sketchfab has opened up the potential for Epic Games to become a one-stop shop for all kinds of 3D content. Through Sketchfab's extensive library of 3D models, Epic Games can offer its customers a vast selection of 3D content.
In addition, Sketchfab's capabilities will enable Epic Games to develop even more innovative ways to create, share, and market 3D content.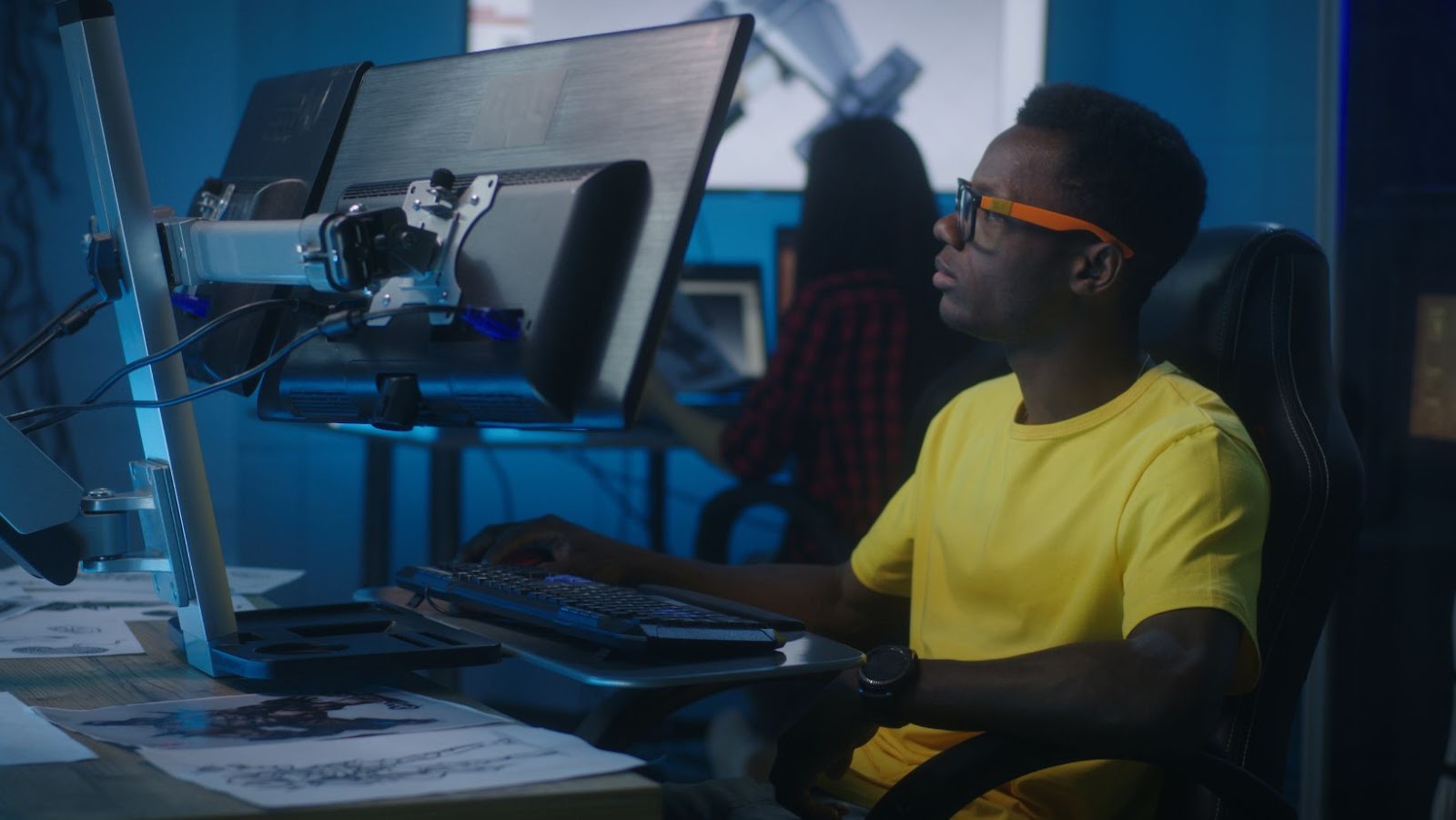 As a result, this acquisition will certainly benefit Epic Games and Sketchfab customers, as users will be able to access even better 3D content.
Summary of the Acquisition
The acquisition of Sketchfab by Epic Games gives the gaming giant a comprehensive platform for producing, distributing, and managing 3D content, including gaming assets. Sketchfab provides tools and services that make it easier for developers to create 3D content and its own content library with more than 2 million models. This makes it possible for game creators to quickly bring their projects to life in virtual reality (VR), augmented reality (AR), web browsers and mobile devices.
The acquisition also provides Epic access to Sketchfab's "Data API" technology. This allows game developers to share 3D models between different systems and create interactive applications that use those models for everything from education to marketing campaigns.
Overall, the combination of Epic Games' Unreal Engine development capabilities and Sketchfab's platform will enable professionals in various industries—from architecture to design—to create interactive experiences on any platform. It also brings an added level of realism to Epic's widely successful Fortnite video game franchise. This could lead Epic into becoming an even bigger player in the digital gaming space as they build new portals into immersive storytelling experiences powered by their Unreal Engine technology.
Potential Impact of the Acquisition
The acquisition of Sketchfab, a platform for sharing three-dimensional content, by Epic Games could have far-reaching implications for companies and beyond.
Epic Games is a gaming juggernaut with its popular Unreal Engine and titles such as Fortnite and Rocket League. With the acquisition of Sketchfab, the company can potentially increase its library of 3D assets offered through its stores, Marketplace, and Editor products. This could enable developers to create more detailed environments, objects, and characters in games they are developing on Unreal Engine.
Additionally, this could help Epic Games expand its services beyond games into other areas such as industrial design or CAD applications by providing customers with a much larger library of pre-made models to work with. This could benefit companies looking for ways to speed up their prototyping process or quickly iterate designs without building everything from scratch.
Finally, extended access to realistic 3D models created by SketchFab's community of 170 million users could open up new possibilities for Epic Games into areas like AR/VR development and animation production in addition to gaming projects. This collaboration may also spur even more creativity from the Sketchfab userbase who will now be able implement their ideas into game development on Unreal Engine platforms globally; potentially leading to an increase in overall quality of gaming experiences for players around the world.
tags = epic games, epic acquires sketchfab, 3d model sharing platform, sketchfab startup acquired by epic games, company behind fortnite, 3d asset upload, 3d asset platform, 3d files on web, video game engine, epic games developer, epic games sketchfab sketchfabdillettechcrunch, epic games 4m sketchfabdillettechcrunch, epic games sketchfabdillettechcrunch, 3D explorations of virtual worlds, 3D modeling platform website, online 3d model