Live Rooms is the latest streaming platform from Instagram that is becoming increasingly popular for users to interact with their audience. In addition, live Rooms allows multiple people to join a live stream from different locations, making it great for collaborations.
In this article, we'll provide an overview of Live Rooms and discuss how it compares to other streaming platforms and how to use it.
Overview of Live Rooms
Live Rooms is a live streaming service from Instagram dedicated to helping viewers discover content and engage with creators. The feature lets up to four people join in and interact with one another as they create, watch, or listen to content together in real-time. With Live Rooms, audiences can enjoy an interactive experience with hosts and guests with similar interests.
Live Rooms provides all the same features that already exist on Instagram, including:
An interactive live stream
The ability to invite friends to watch privately or broadcast across the globe
Access and use of GIFs, polls and questions
The ability to add music and filters
Reaction emojis and comment stickers to engage users while streaming
Creators can also double up their broadcast by seamlessly integrating their Live Rooms sessions into their Instagram Live Streams – allowing them to stream simultaneously on both platforms which can result in more followers. Live Rooms also offers features like Live Shopping – allowing viewers to directly purchase items that appear during the stream – further integrating commerce into the overall immersive user experience.
Live Rooms vs. Other Live Streaming Platforms
Nowadays, live streaming platforms are becoming increasingly popular among users. From Twitch to YouTube Live, people are now getting comfortable with consuming real-time video content. More recently, Instagram introduced its feature, Instagram Live Rooms, which allows users to host a group video chat with up to four people.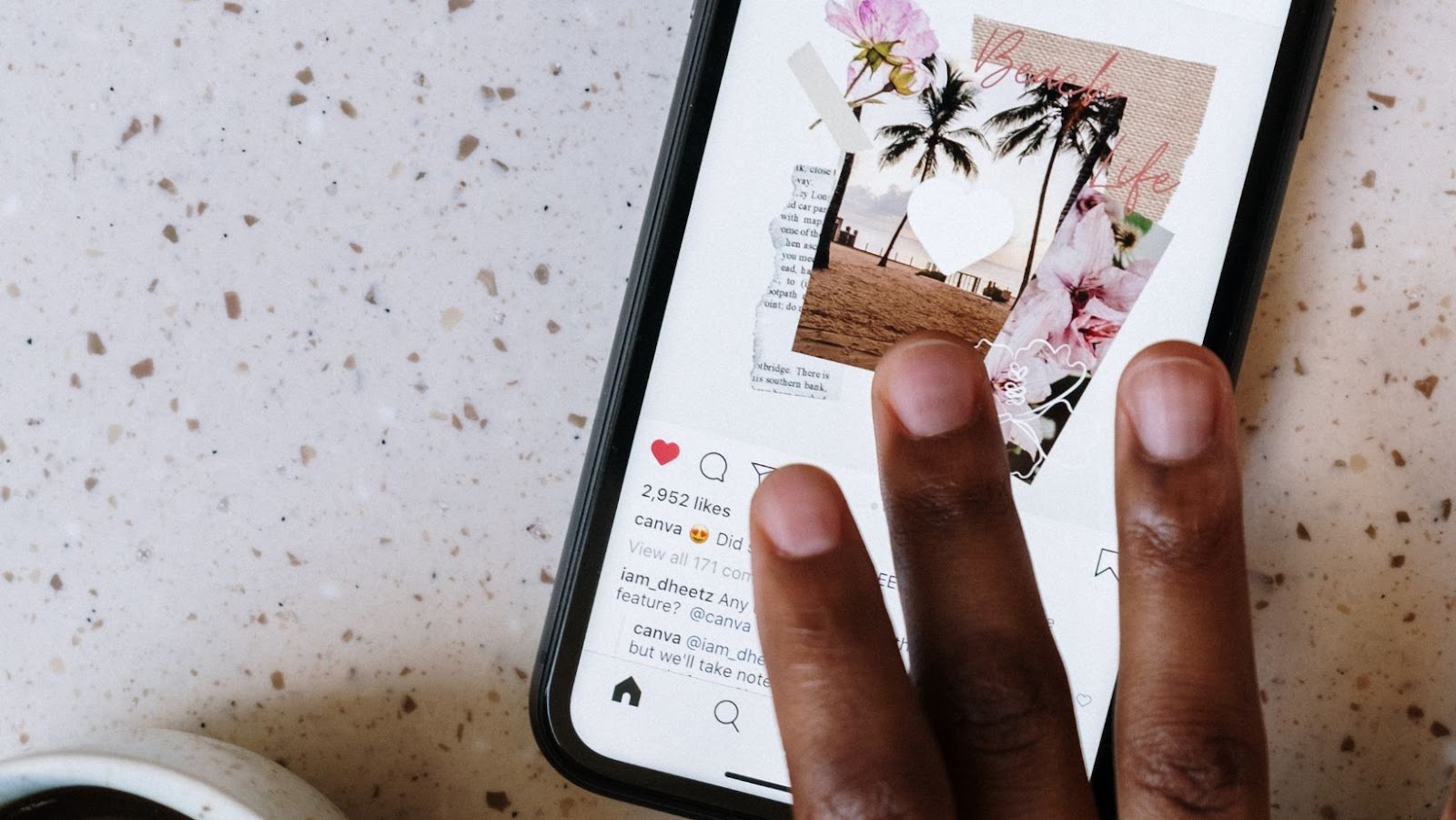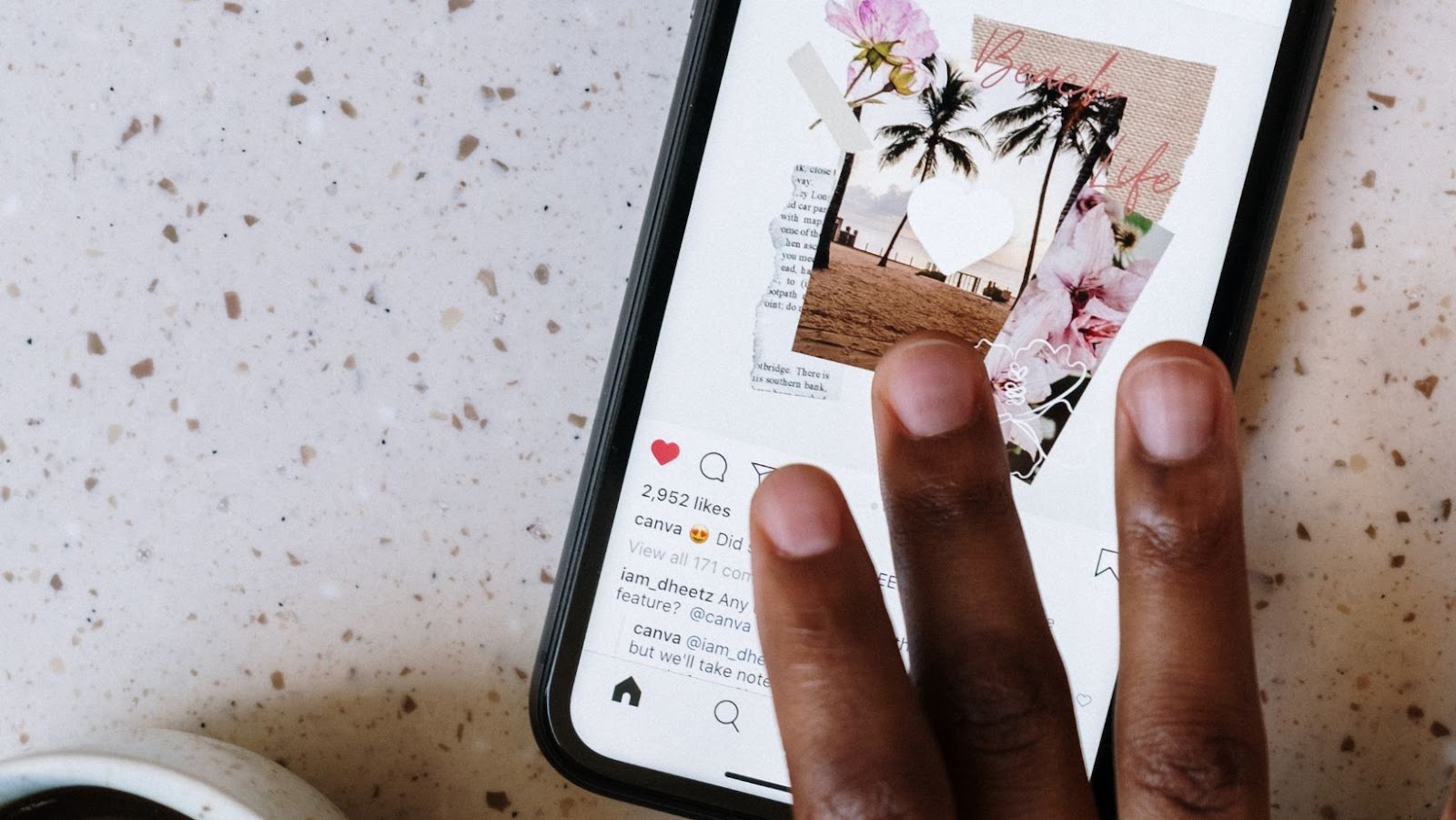 In this article, let's compare and contrast Live Rooms vs. other live streaming platforms, and find out how to make the most out of them.
Advantages and Disadvantages of Live Rooms
Live Rooms provide several important advantages and disadvantages.
Advantages of Live Rooms include that it is simple to use, you have more flexibility with your live stream, and you have an easier time connecting with viewers. With Live Rooms, you can add up to three people to your broadcast, which is ideal for interviews or conversations between multiple people. Furthermore, you can use "functions" such as polls or Q&As to engage audiences during a livestream and ensure their voices are heard.
Disadvantages of Live Rooms include that if only one person is hosting the stream, it can be difficult for viewers to follow each conversation thread. Additionally, there are limited options for broadcasting quality; videos are streamed at HD 720p per participant with no ability to increase the resolution of the video streams unless all participants agree on an upgrade (e.g. from HD 720p per participant to HD 1080p per participant) when creating their room. Finally, compared to other platforms such as YouTube Live or Twitch, audiences on Instagram tend to be much smaller (unless your Instagram page already has a large following).
Overall, choosing a platform on which you will broadcast your live streams depends largely on the type of content you want to create and who comprises your audience; some communities are more heavily represented on certain platforms than others (e.g Twitch has a very strong community of gaming streamers while YouTube Live tends to focus more heavily on content creators). Furthermore, understanding what features are offered by each platform will help ensure that you have a successful live streaming experience, whether with Instagram's Live Rooms or any other available platform!
Comparison of Live Rooms with Other Live Streaming Platforms
Live Rooms is different from other live streaming platforms such as YouTube, Twitch, TikTok, and Zoom because it simultaneously supports up to four video feeds. This means you can have a multi-participant live experience with your friends or followers in real time.
With Live Rooms, hosts can quickly jump between feeds to create an interactive experience and use all the standard Instagram editing tools including text overlays, stickers, and stylish filters to enhance their streams.
Unlike YouTube or Twitch where most viewers come and go due to their focus on permanency of videos, Instagram Live's feature encourages viewers' loyalty simply because of its 'live' factor. Additionally, combining both platforms (Instagram and Live Rooms) can create an even more interactive experience for streamers.
Additionally, when using Live Rooms with Instagram, users can attach a donation button that allows viewers to click through to complete donations without leaving the conversation. This drastically increases engagement levels as compared to other live streaming platforms such as Youtube or Twitch where donations cannot be completed in-stream directly but only through externally linked websites such as PayPal or Patreon.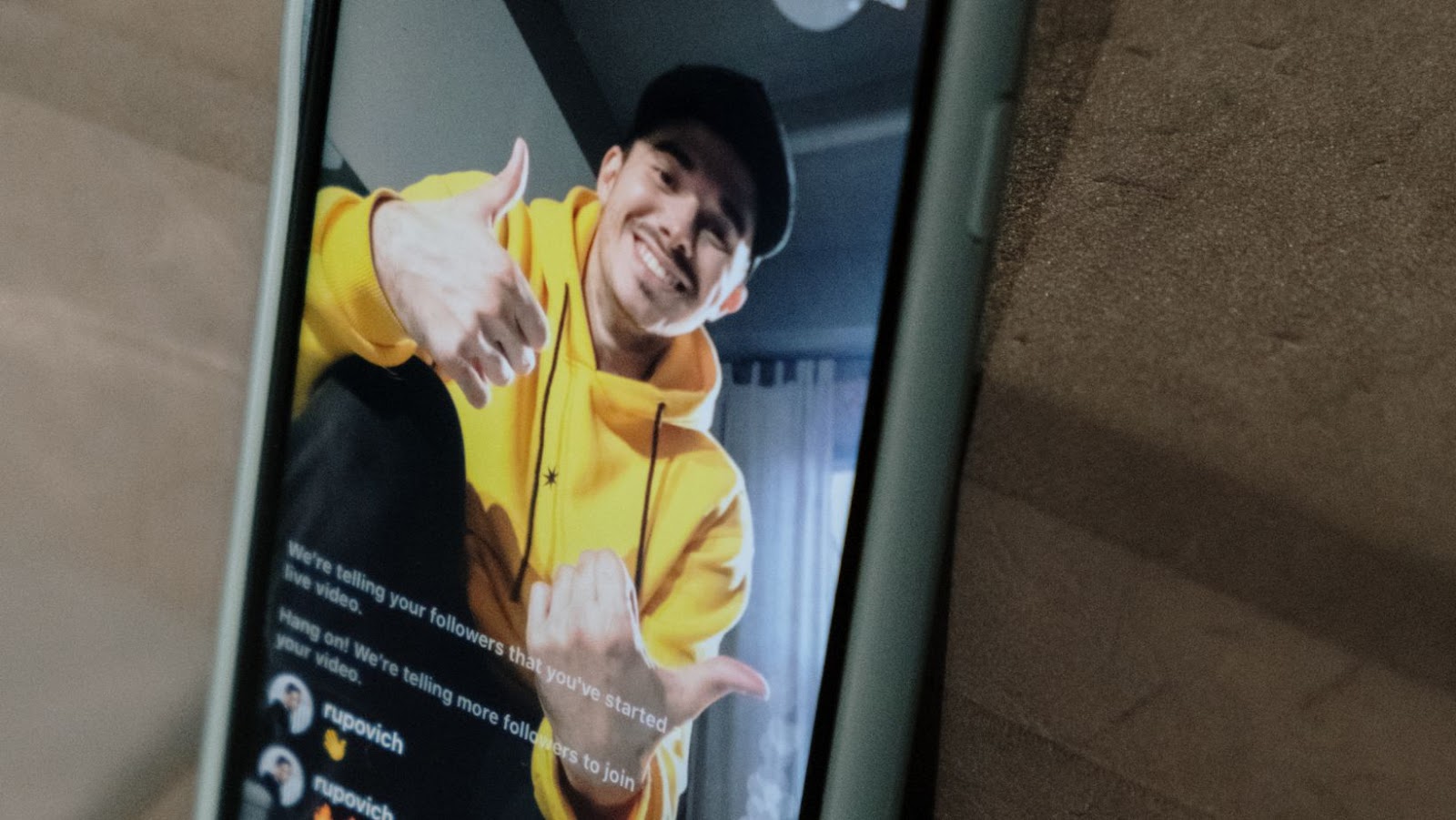 With the availability of this feature increasing the user's engagement with their streams, rates on viewership and growth in following become unstoppable! Furthermore, this also increases one's chances of becoming an influencer – ultimately rewarding streamers for their hard work and fun content they provide!
How to Use Live Rooms
Live Rooms is a new feature on Instagram that allows you to broadcast live video with up to four people. This new feature allows for more interactive and engaging live video sessions. It's a great way to double up on your Instagram Live efforts and reach a larger audience.
This article will discuss how to use Live Rooms and how it compares to other live streaming platforms.
Doubling Up on Instagram Live with Live Rooms
Live Rooms on Instagram allows broadcasters to welcome up to 3 other people on their live streams, creating group conversations and collaborative experiences. This kind of 'doubling up' is one of the advantages of Live Rooms over rival platforms – but it can be hard to get set up if you're not sure where to begin.
This guide will walk you through the basics to quickly and easily join a Live Room broadcast with friends or clients. It's best suited for those using Apple devices such as iPhones or iPads, since Live Rooms does not yet work with Android phones or tablets.
Getting started with Live Rooms is easy:
Make sure you have the latest version of Instagram installed on your device and then open the app;
Scroll down to the "Live" section at the top of your feed;
Tap on "Create Room" button at the bottom left corner – this will launch a new live session;
Give your room a title and share it with your friends for them to join in;
Once everyone is inside, tap on the three dots at the right corner – this will launch a pop-up window where you can enter additional guests;
You can start streaming when all participants have joined your room!
Engaging Your Audience
Engaging with your audience is an important part of any live stream and in Live Rooms, you have some great tools to do so. First, it's easy for people to join the conversation and share their ideas. As a live stream host of the livestream, you can mute participants when needed and lock down portions of the conversation for moderators or VIP guests.
You can use polls to ask your audience questions and get feedback, as well as Rising Stars that give more visibility to users who are tweeting or commenting during your broadcast. Additionally, Instagram Stories during the livestream show you what everyone's saying while streaming – giving even more visibility to those participating in the event.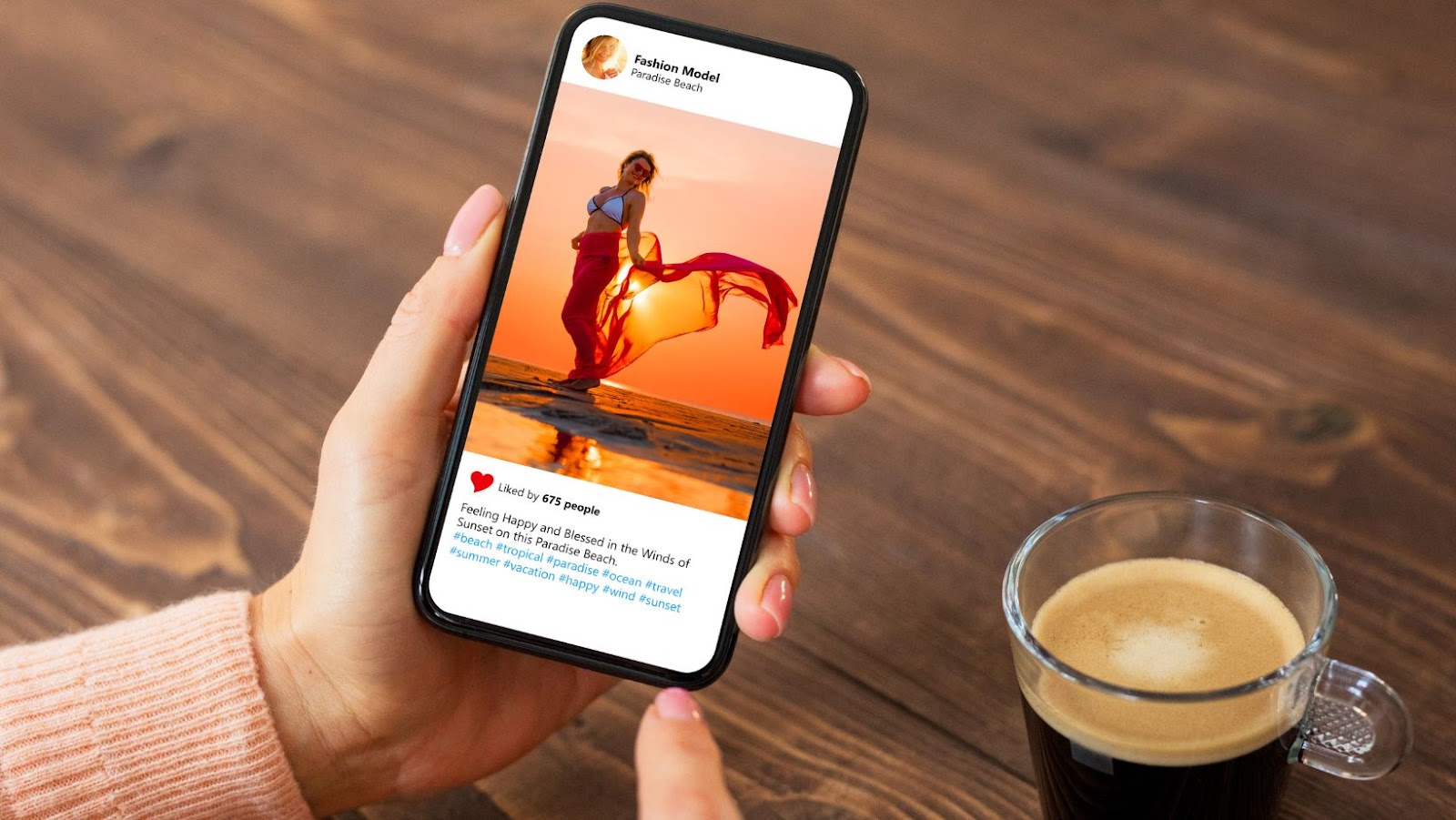 It's also important to think about how you structure your live stream so that it keeps viewers engaged. For example, breaking up segments into a few shorter ones makes people stick around longer than if they had just been streaming endlessly with no breaks between topics. Also, thinking about creating moments that surprise or delight will make viewers feel appreciated. And don't forget creating an agenda ahead of time is always useful! This way everyone can be prepared for the topics being discussed and keep track of where things are going – which provides a better experience for hosts and viewers alike.
Maximising Your Reach
Maximising your reach by doubling up on Instagram Live with Live Rooms can be a great way to make your live content more visible, and get noticed by potential viewers. With Live Rooms, you can host multiple guests in one room, and the live stream will be streamed simultaneously across your and the guest's accounts.
For example, if you have five people joining a room jointly hosted by your own account and a guest account, this could result in up to 15 audience members viewing your content. This not only multiplies the number of people that can view what you're saying but also increases the awareness of yourself and your content among those viewers.
Additionally, when streaming with Live Rooms you may be asked to promote each others' accounts, which is an excellent way to gain more followers or increase engagement for both parties involved. Utilising Instagram Live Rooms effectively grows an active audience quickly without having to invest time and money into other forms of marketing.
You can reach even more people with each stream by hosting partner streams in Instagram Live Rooms on top of your existing streams on other platforms like YouTube or Twitch. This doubles down on building visibility for yourself as a creator while expanding the potential reach of any given individual piece of content.
Summary of Benefits of Live Rooms
Live Rooms offers a platform for multiple people to come together and talk or present. This removes the need to split viewers between two platforms, as is necessary on other live streaming services. Additionally, Live Rooms can potentially expand audiences from those who have previously used only one platform. With increased viewership, brands will be able to reach more of their target markets than before.
The downsides of using Live Rooms are few compared to its benefits for brands. One downside is that it will not work well with low-bandwidth communication and stream latency can be an issue due to users joining from all over the world. Also, stations may suffer from size limits since multiple streams must run concurrently within a single room. Lastly, security becomes an issue if there are no privacy settings implemented in a room which allow hosts to control access and post formulating rules.
Overall, Live Rooms provides a unique platform that allows users and brands to engage with one another more effectively than on other platforms by avoiding the split viewership problem. Benefits such as increased audience reach outweigh the few downsides that come with using this new feature as long as adequate safety measures are taken into account by hosts when utilising it for their live streams across Instagram games or various platforms like webinars and conferences.
Recommendations for Doubling Up on Instagram Live with Live Rooms
There are a few key points when considering doubling up or using multiple streaming services for your live event.
Determine what platforms and services best suit your production requirements and goals. Different platforms offer different features, including the types of video sources that can be used for streaming, camera and audio types and many other production aspects. Depending on the size of the event, you should assess the specifics of each platform's technical capabilities before choosing a particular service.
Access – some services have access limitations which may require additional hosts or specific roles when more than one person is involved in a live broadcast. It's also important to consider viewer experience when selecting your platforms – different features will be available depending on which platform you're using so make sure to research this before making any decisions. Additionally, some streaming services allow viewers to be part of conversations such as group chats with others watching the same stream while others do not include this feature.
Be aware of any stream monetization options that may be included with each streaming service – this could help offset costs associated with investments in ideas or equipment needed for expanding audience engagement capabilities during live events.
Live Rooms on Instagram provide convenient access that makes it easy for broadcasters who want to double up their streaming presence without having to manage two different accounts simultaneously or purchase additional production gear or expensive software solutions – leveraging both Live Rooms and other third-party platforms together could open up new possibilities for immersive live streaming events, providing viewers an unique opportunity to interact in real-time with those broadcasting from anywhere in the world!
tags = instagram live rooms, instagram live feature, instagram live update, instagram live double up new feature, tower instagram q4 qoq facebookpereztechcrunch, instagram subscriptions instagram live storiespereztechcrunch, sensor tower instagram q4 facebookpereztechcrunch, sensor instagram q4 qoq facebookpereztechcrunch, subscriptions us instagram live storiespereztechcrunch, instagram like facebookpereztechcrunch, instagram us instagram live storiespereztechcrunch, instagram remix reels duetspereztechcrunch, instagram live rooms, instagram live viewers, instagram live fundraisers, instagram live camera option