Roblox, the popular online gaming platform, recently announced its plan to re-enter the Chinese market after going offline several months ago. While many thought this was the end of Roblox in China, Roblox's vice president of corporate development, Craig Donato expressed his confidence that the company will be able to once again build a presence in China.
The company began working on building up its presence in China early last year. After months of work and preparation, Roblox launched its first app in October 2020. However, due to unforeseen events, the app was not as successful as expected and was pulled from some Chinese app stores. However, this does not mean Roblox is completely out of options when rebuilding its presence in China. The company is confident that it can find new ways to reach out to gamers across China and continue growing its operations there.
Roblox's plan involves a partnership with an existing Chinese technology provider with a certified payment system to offer an opt-in experience for Chinese users. The primary mission is to bring back the safe and secure experience that Roblox players had grown accustomed to before it went offline earlier this year.
The company is confident that it can rebuild a successful user base again within China by leveraging technological expertise while following regulations set forth by the Chinese government regarding censorship and game approvals.
Roblox's Presence in China
Roblox, the immensely popular gaming app with over 150 million monthly active users, recently went offline in China. Despite the setback, Roblox has expressed confidence in its ability to "re-establish a presence" in the country. In this article, we will look at how Roblox plans to rebuild its presence in the world's most populous market and its potential benefits.
Roblox's Previous Presence in China
Roblox had previously launched in China in November 2020, when it formed a joint venture with Chinese tech giant Tencent to bring its online gaming platform to the massive Chinese market. However, just a few months later it announced that it was shutting down its China presence and withdrawing from the country.
Roblox faced criticism over its content-moderation policies in China, as Chinese laws strictly limit foreign companies' ability to moderate user-generated content. Roblox also faced headwinds due to political regulations that require companies operating in the country to store user data within mainland China.
Since Roblox designed its platform specifically for children and teens, users must meet certain age requirements set by regulations from China and the United States. Roblox made significant efforts to comply with both sets of regulations but ultimately decided that operations were too constrained for its global business strategy.
Regardless, Roblox Chief Executive Officer Dave Baszucki has said he is confident that the company can re-establish a presence in China as soon as conditions permit. Further, he has clarified his confidence that "We will be setting up shop there again" once they can adequately address all compliance issues.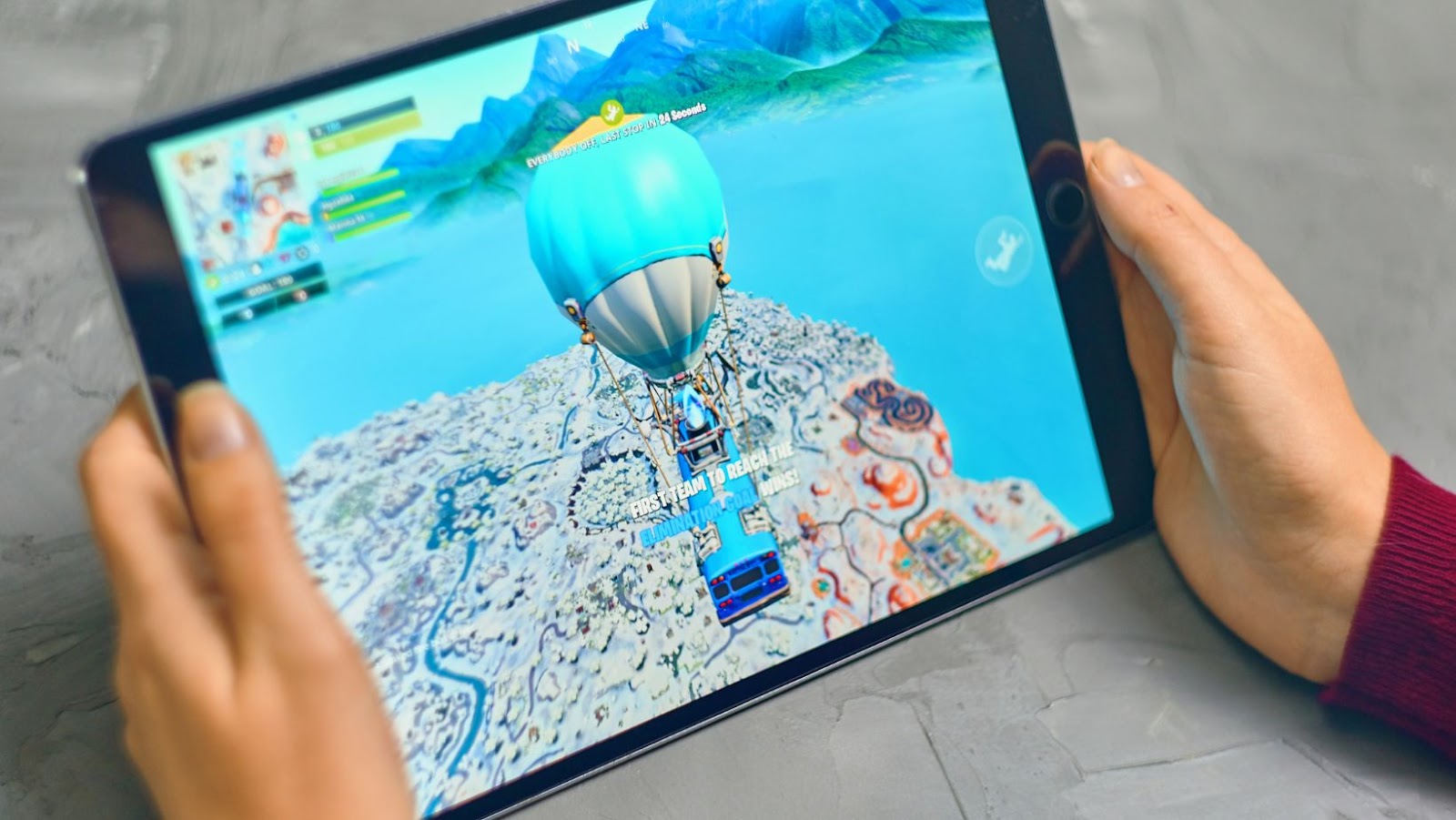 Reasons for Roblox's Departure From China
In September 2020, Roblox announced that it planned to remove its app from the Chinese market due to regulatory reasons. This was a surprising move, as Roblox had been present in China since 2014 – and with more than 5 million active players serving in the region.
The decision to withdraw from the Chinese market was motivated by factors unique to China, such as tight regulation and censorship laws requiring companies to filter out any content deemed politically sensitive or morally questionable. Additionally, there's a heightened emphasis on safety measures among Chinese authorities when evaluating apps like Roblox that target younger consumers. These issues are further compounded by the vast number of local players in China, each with their unique set of features and standards for safe play. As a result, it has become increasingly difficult for international companies like Roblox to comply with Chinese regulations and develop successful mobile products within the country.
Moreover, political tensions between China and other countries have also impacted app developers like Roblox who are trying to gain traction in the Asian market. Such restrictions have caused complications when dealing with cross-border payments and product development outside mainland China. Ultimately, these elements created an environment where it would be too costly for Roblox to maintain operations within China – leading them to resort to withdrawing the app altogether until they can create a version suitable for the region's stringent standards.
Roblox's Re-entry Into China
Roblox, one of the world's most popular game-building platforms, is attempting to re-establish a presence in the Chinese market after its initial app was taken offline in the country in 2017. Although the company's app is currently unavailable in China, Roblox is confident it can rebuild its app catering to the China market. In this article, we'll explore what Roblox is doing to rebuild its app in China and how it plans to reach the millions of people in the country who remain interested in the game-building platform.
Roblox to Rebuild China App After Going offline
Roblox, the popular online gaming platform, is planning to rebuild its app in China after it went offline due to alleged issues with local censorship regulations. Roblox declined to comment on why their Chinese app went offline but said it was determined to re-establish a presence in the country.
The company plans to take a more compliant approach by proactively monitoring content and moderating it according to Chinese government regulations. However, this will require significant investment of resources and an overhaul of Roblox's game library.
Roblox will work closely with local partners to ensure that all content generated on their platform meets Chinese guidelines. They also plan on investing heavily in localising services for the Chinese market, adding features that cater to their audience. In addition, Roblox has promised children safety settings tailored to the Chinese market – backstories of avatars can be banned and users under the age of 12 will only be allowed access to 'kid-friendly' content that avoids political or religious themes.
Finally, Roblox intends on building relationships with China's leading gaming companies and establishing a physical presence there – they recently opened offices in Shanghai and Beijing as part of their push into the lucrative Chinese market. Roblox hopes these efforts will allow them to successfully rebuild their app and re-establish themselves within China's gaming space.
Roblox's Strategy to Win Over Chinese Users
Roblox is looking to attract Chinese users by localised content and promotions, with cooperation from its investor Tencent. In addition, Roblox is considering partnerships with Chinese firms in the search for popular local content and will focus on recruiting local game developers, who can create offerings inspired by the country's culture.
Roblox has committed to building a dedicated team for the Chinese market and developing a localised version of the platform with improved safety features. The localised version will feature audio, text, and graphics translated into Mandarin to make it more appealing to Chinese users. This will also include incentives such as free digital gifts and promotional purchases to drive engagement. In addition, Roblox has stated that they are exploring opportunities in China leveraging its in-app purchases platform and potential subscription models and working closely with key partners in the entertainment industry, such as Youku.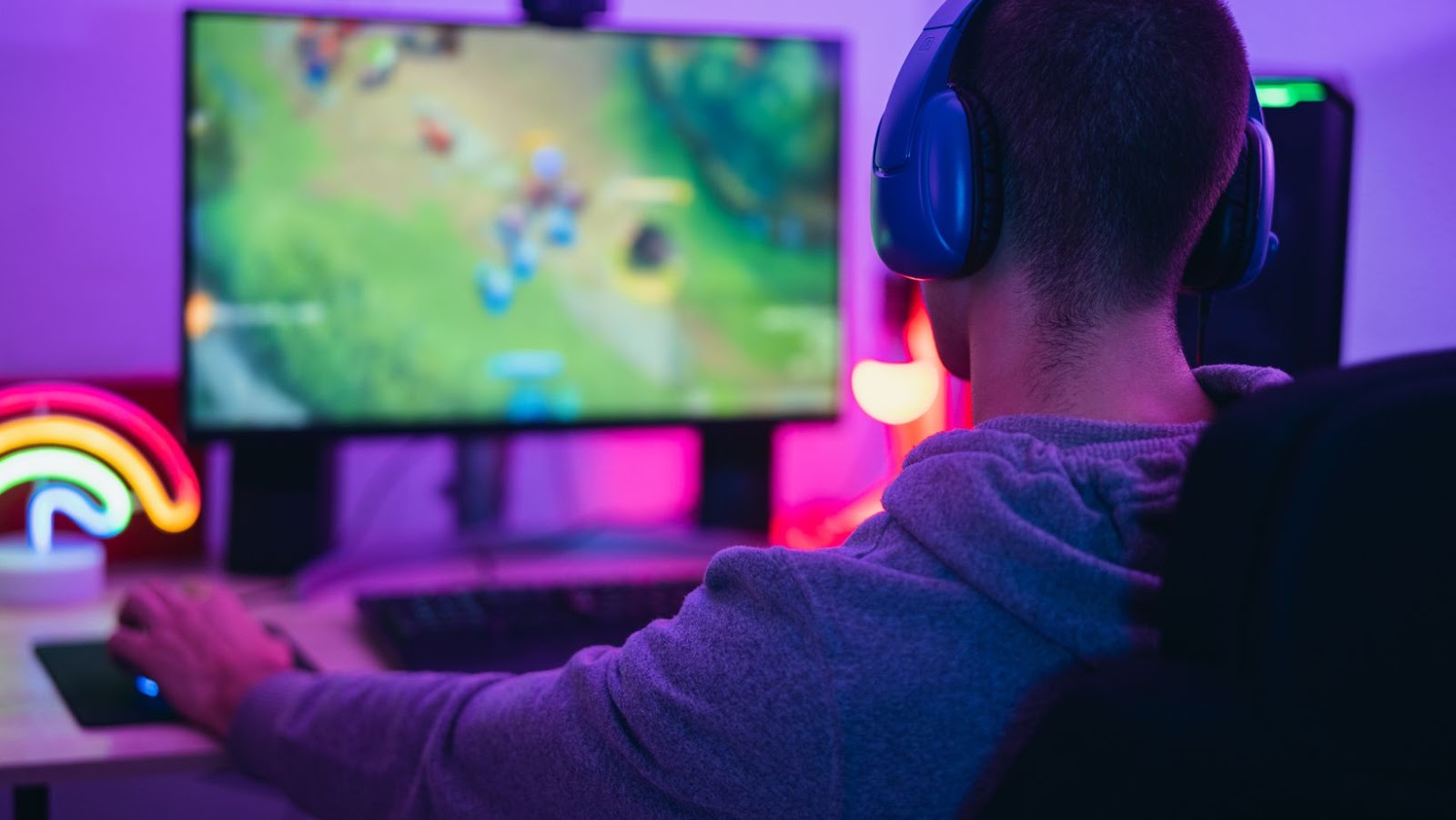 Moreover, Roblox has determined to comply with all relevant laws in China regarding user data protection that support safety features available on their platform. Furthermore, Roblox's statement also expressed willingness to cooperate fully with local regulators including options for special classification for certain games created by local developers depending upon their subject matter before distribution — ensuring full compliance of any governmental regulations that may be necessary before launching apps in China
By taking these steps alongside its initial commitments made when it entered China two years ago — which included working with influencers across all major platforms — this could help ensure Roblox succeeds and maintains an acceptable level of content moderation while providing entertainment suitable for a variety of ages across many different cultural preferences.
Challenges Facing Roblox
Roblox has recently shown ambition in rebuilding its presence in the Chinese market after the company's app went offline in the country. However, to rebuild the app, Roblox must overcome some challenges. These challenges include facing stiff competition from other popular gaming apps, gaining approval from the Chinese government, and ensuring the app complies with Chinese regulation. In this article, we'll discuss the various challenges that Roblox is facing as they attempt to rebuild their presence in the Chinese app market.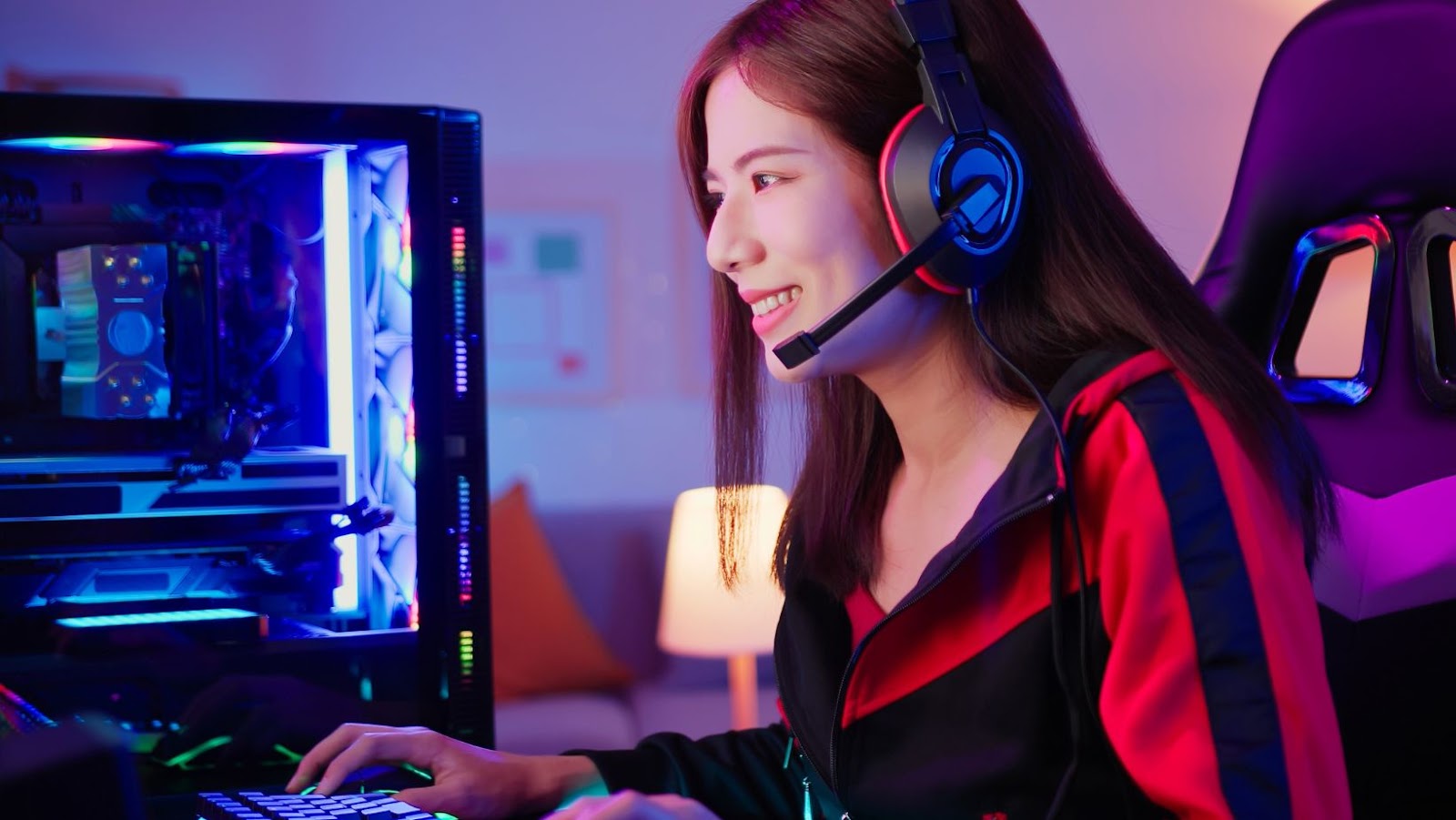 Challenges Posed by Chinese Regulations
Roblox's re-entry into the Chinese market came after the company had to make changes to comply with government regulations. During its initial launch in China, Roblox was forced to disable some of its features that had not been approved by the Chinese government, such as real money transactions and in-game avatar customizations considered inappropriate or controversial.
Additionally, due to strict Chinese regulations regarding content and user security, Roblox had to completely remove its app from the app store and administrators had limited control over user accounts for it to comply with the laws in China. This hindered the ability for global developers and users who have used its platform for recreation or artistic purposes.
Roblox also experienced difficulty providing a localised version of its platform that adheres to local laws, which is necessary for any online entertainment platforms in China. These included issues such as customization regarding language settings as well as censorship which may be seen as a hurdle that needs to be overcome by Roblox before relaunching their app in China. Furthermore, there is also a lack of privacy safeguards along with a lack of credibility regarding third-party payments which need to be addressed when rebuilding their app.
Challenges Posed by Competition
Roblox is facing intense competition from other mobile gaming and entertainment companies in China. These competitors are of varying sizes, ranging from larger gaming companies like NetEase and Tencent, currently dominating the market, to small independent developers. This competition creates a very difficult challenge for Roblox as they attempt to re-establish a presence in China. The company must compete for attention and differentiate itself from existing services.
Roblox needs to create something new and special, while at the same time ensuring it meets all the specific requirements imposed by Chinese regulators. To do this, they must ensure that their service is tailored to the tastes of Chinese gamers and offers a secure platform within all applicable laws. They must also find ways to stand out from competitors while still providing an enjoyable user experience; this helps them ensure users will continue playing and engaging with their product over others.
Finally, Roblox has an uphill battle in gaining recognition; since going offline in China two years ago, many gamers have shifted their loyalties away from Roblox and have begun using alternative services or other apps entirely. As a result, it will take time for Roblox to build up its user base again to become competitive in this market.
tags = roblox online games, roblox game, roblox computer game, onlinge gaming company, gaming platform, chinese company rebuild, gaming tech tencent, roblox china luobulesi december tencentolcott financialtimes, roblox china luobulesi financialtimes, roblox luobulesi financialtimes, roblox chinese version, chinese online game, roblox company, chinese gamers, online games for young people, roblox tech firm