All 420 enthusiasts know that certain things like music, food, movies, and video games are so much better when blazed. These activities can almost feel like an entirely new experience after partaking in the sticky icky. Stoners come from all walks of life, but one thing is certain, they'll never leave the house without at least one lighter in their pocket and their cellphone. Long gone is the stereotype of smokers lighting up and getting glued to the couch watching movies or playing video games all night.
Most modern smokers are prepared to hit bongs and light blunts with their friends in almost any situation, so taking a classic thing to do high like gaming on the go is a match made in stoner heaven. These top iPhone games to play high will spice up any smoke sesh.
Top iPhone Games to Play High
Like movies and TV series, not all iPhone games are a good fit when baked. Instead of searching the App Store and aimlessly scrolling through duds, head straight for the iPhone games in this stoner-approved list.
Crossy Road
If Frogger was infinite, it'd be Crossy Road. Players navigate little animals across obstacles to collect coins, one hop at a time. Miss a step and go splat by a 16-wheeler. Crossy Road is a fun way to pass the time and is super addicting after one too many bong rips.
Alto's Odyssey
For beautiful graphics and smooth gameplay, Alto's Odyssey is an endless runner that looks stunning whether blazed or not.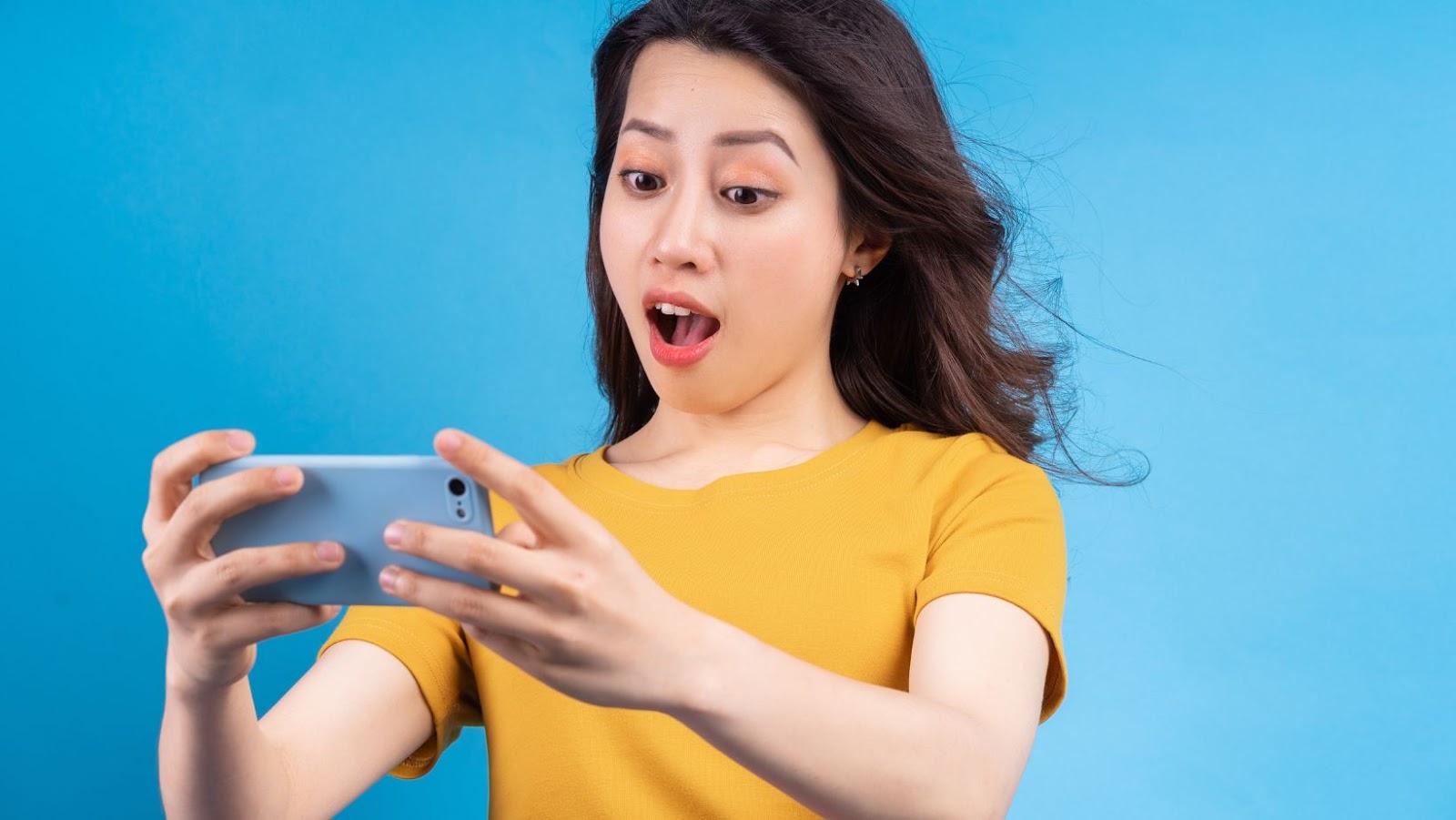 Sand slide down the desert dunes and jump over ancient ruins in this award-winning mobile game. Those new to the saga should start with Alto's Adventure before moving on to the sequel.
Sayonara Wild Hearts
This is no average endless runner game. Sayonara Wild Hearts takes the genre to new heights with awesome graphics that flash by as if flying at mind-numbing speeds aboard a motorcycle. There Apple Arcade game features elegant dance/fight sequences backed by a crazy soundtrack plus a sweet love story.
Call of Duty: Mobile
Stoner bros everywhere swear by playing Call of Duty blazed, but does it translate into the world of mobile games? The answer is yes. After a few puffs, most players will start to get in the zone, play out of the box, and won't get salty over BS deaths, but some may have the worst game of their lives.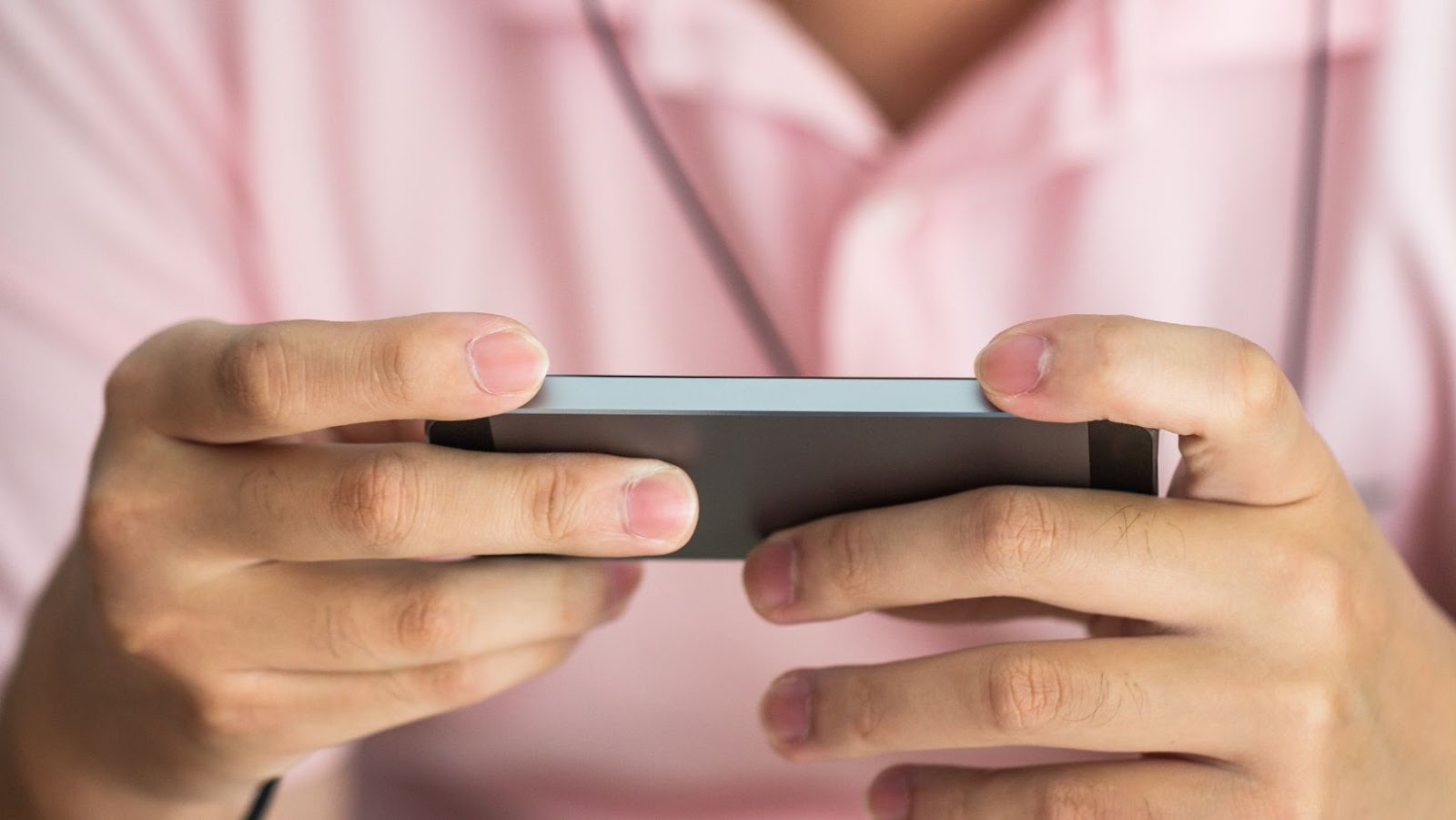 It can really go either way. COD fans, keep an eye out for Call of Duty: Warzone for mobile, said to be launching late 2022.
Beyond A Steel Sky
The Apple Arcade exclusive is an adventure game set in a stunning cyberpunk world artistically designed by Dave Gibbons, the comic book artist that drew Watchmen. The engaging narrative set in the underbelly of the last standing mega city is coupled with dynamic puzzles and interesting characters that are extra fun to interact with when elevated.
Despite being a sequel to the cult classic video game, Beneath a Steel Sky, stoners will enjoy exploring the world of the protagonist, Robert Foster without having played its predecessor.
Among Us
Yup, he's acting sus, but he's not the imposter, just blazed out of his mind. Playing one of today's most popular mobile games stoned can go one of two ways. It's either absolutely hilarious or will ignite a sense of nervousness and paranoia. Have fun.
BeatWave
Creatives often gravitate towards cannabis and that's no coincidence. Pack a bowl and let the artistic juices flow into this music creation app. Choose from hundreds of instruments that fit with your vibe and mix loops with just a few clicks.
Both musicians and those who have never played an instrument before will enjoy this app. During a smoke session with friends, create a collective song by giving everyone a chance to add their spin before playing the BeatWave song for the group. The best part? It's free.
Honorable Mentions:
Scoops
Zombieville USA 2
Angry Birds
Laser Lights
Sky: Children Of The Light
The Battle of Polytopia
Edge
Fortnite
Temple Run
Minecraft: Pocket Edition
Before downloading a game from the Apple App Store, head over to the online smoke shop Everything For 420 to stock up on bongs, pipes, rolling paper, dab rigs, vaporizers, and all the other stoner essentials.