Already the gaming industry is promising an exciting year. With the highly anticipated releases of Elden Ring, Starfield, and Marvel's Midnight Suns, gamers can look forward to long nights, new gameplay, and fulfilling rewards and promotions. However, even though the gaming world is getting new shiny toys in 2022, we shouldn't forget the games that came before them.
There are still some timeless classics available to play. In fact, as we covered previously, some of these games have not even made their way overseas yet. Additionally, one could argue that some of the games with international releases still haven't received the praise they deserve. 
Alice: Madness Returns (2011)
By far, a video game that deserves more recognition is Alice: Madness Returns, released in 2011 by Electronic Arts. It is a sequel to the 2000 video game called American McGee's Alice. The sequel, Alice: Madness Returns, follows Alice as she explores Wonderland, which is a theme we have seen used in many other gaming genres.
For example, there are board games based on Alice in Wonderland, and there are even online slots based on the character, such as Alice in WildLand, provided by MGS and found on platforms like William Hill. This online casino game takes players on an adventure with Alice, similar to Alice: Madness Returns. However, instead of playing reels and winning up to 100 free spins, players in the Madness Returns video game go on a psychological journey in a twisted version of Wonderland.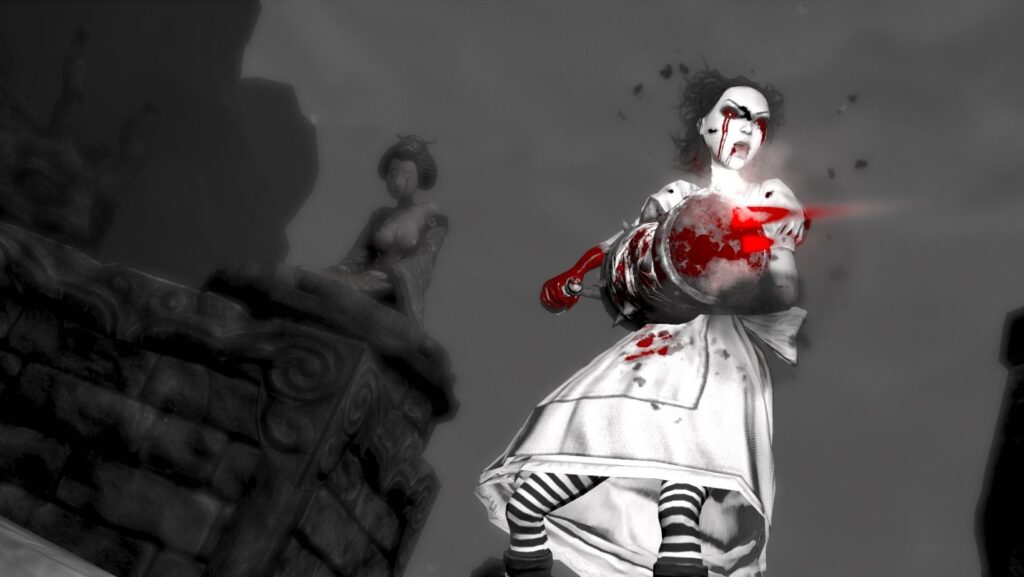 What Makes Alice: Madness Returns Special?
At the time, Alice: Madness Returns was well-received by aggregating review sites like Metacritic, but it still slipped under the radar, fighting with releases like Batman: Arkham City and The Elder Scrolls V: Skyrim, which won the 2011 Game of the Year. Even the website GamesRadar+ added Alice: Madness Returns to its list of the 100 most overlooked games. But why? What about this video game makes it so underrated?
The truth is, these elements are subtle, but when you notice them, they crash over you like a wave in the ocean. In other words, it comes down to the game's art and design choices. They are both mesmerizing and terrifying, light and dark. Often throughout the game, there are horrific environments, enemies, and imagery mixed with bright scenes and colors. It combines the colorful animated world of Wonderland with a psychological horror hack and slash environment — think eerie Tim Burton meets Pedro Almodovar, who is known for his campy pop-art aesthetic in his films.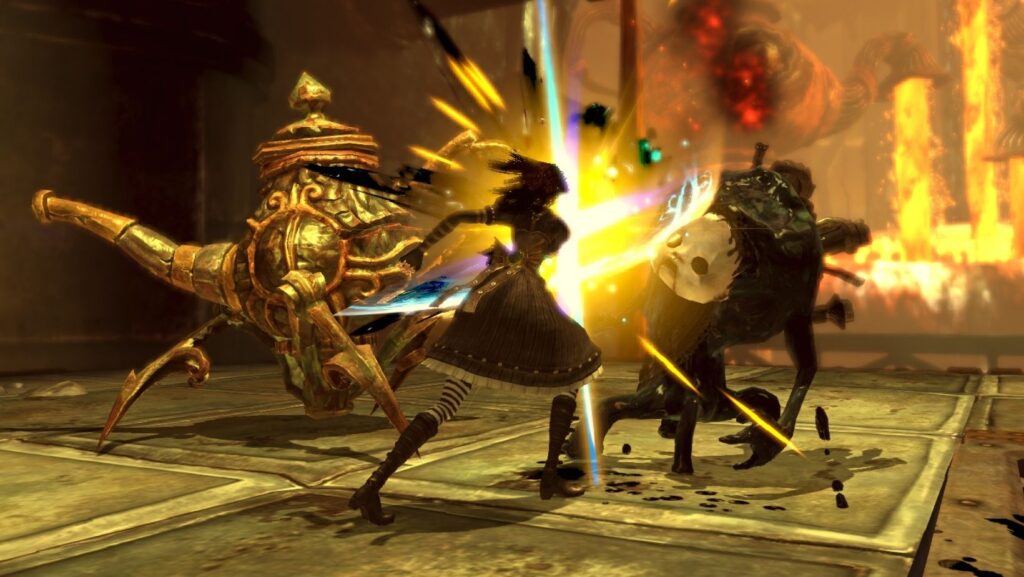 Several other video games are underrated or, while commercial successes, probably deserved a nomination or two. That includes Viking: Battle for Asgard and Dead Head Fred. However, Alice: Madness Returns is an outlier. Despite some criticisms about its repetitive gameplay, this video game tells a dark and twisted story in a familiar animated world full of vibrant colors. It is most definitely worth checking out in the new year, even though there are dozens of new games scheduled for release in 2022.