Labster is a software company that has recently received millions of funding from a16z to bring virtual science labs to the world, and the possibilities of what this could mean for the future are thrilling.
With this funding, Labster has the potential to become a major player in virtual science labs, and to make a huge impact on how science is taught in the classroom and beyond.
In this article, we'll look at what this funding from a16z could mean for Labster, and the potential that their virtual science lab software has for the future.
Overview of Labster
Labster is an educational software company that provides an immersive, realistic environment for learning the basics of scientific concepts. The company was founded in 2011 to revolutionize science education by introducing virtual lab simulations to schools and universities worldwide. By using interactive, tailored scenarios and sophisticated 3D visuals, Labster makes it easier for students to understand experiments, learn about modern research and gain practical skills.
Labster has received millions in investment from Andreessen Horowitz (a16z), a venture capital firm focusing on early-stage tech companies. In December 2020, a16z led a $37 million funding round for the much-anticipated launch of Labster's virtual science lab software into the world market. This launch will make it possible to use these labs in classroom settings, allowing students to access the same technological capabilities as professional researchers — giving them invaluable experience in an incredibly immersive way.
The future looks bright for Labster's virtual lab technology as its success grows internationally and more universities come on board playing with its simulation games everyday. It will be interesting to see what new innovations they come up with as they shape the future of science education worldwide!
Recent Funding Round
In February 2020, Labster announced that it had closed a $21 million Series B funding round with a16z, a Silicon Valley-based venture capital firm. The financing round is set to be one of the largest for the virtual science lab software industry and will help Labster expand its reach on an international level.
Labster is committed to leveraging advances in educational gaming technologies along with easy-to-use software to make science accessible and enjoyable to anyone who has access to modern technology such as laptops and tablets. This funding helps boost the company's customer base and opens up new possibilities for exploring scientific concepts through games.
The next step Labster plans is to double down on its efforts towards developing virtual reality (VR) and augmented reality (AR) simulations through its software. This would then allow students worldwide to learn difficult concepts better, enabling them to participate in dynamic experiments while sitting at home, or even school. Besides expanding their global presence, this additional funding allows Labster to strengthen their existing platform, which can already boast more than 120 simulations over topics ranging from General Chemistry and Biology up to Quantum Mechanics with more being added regularly.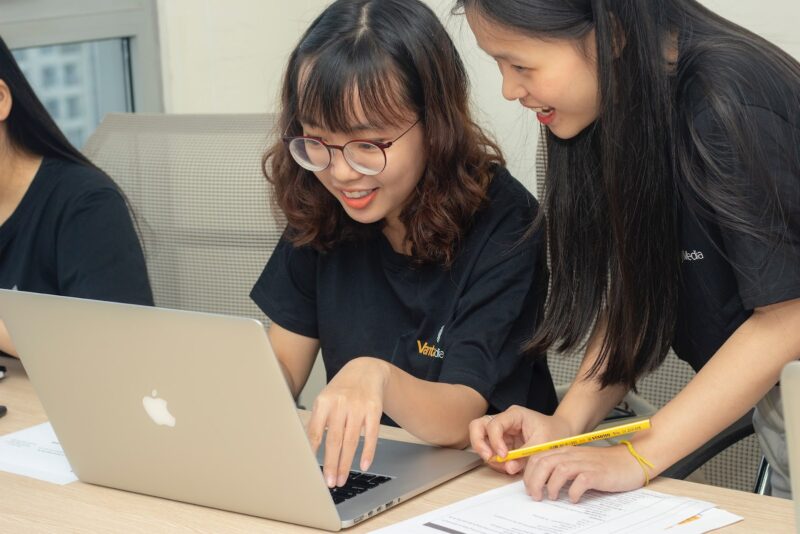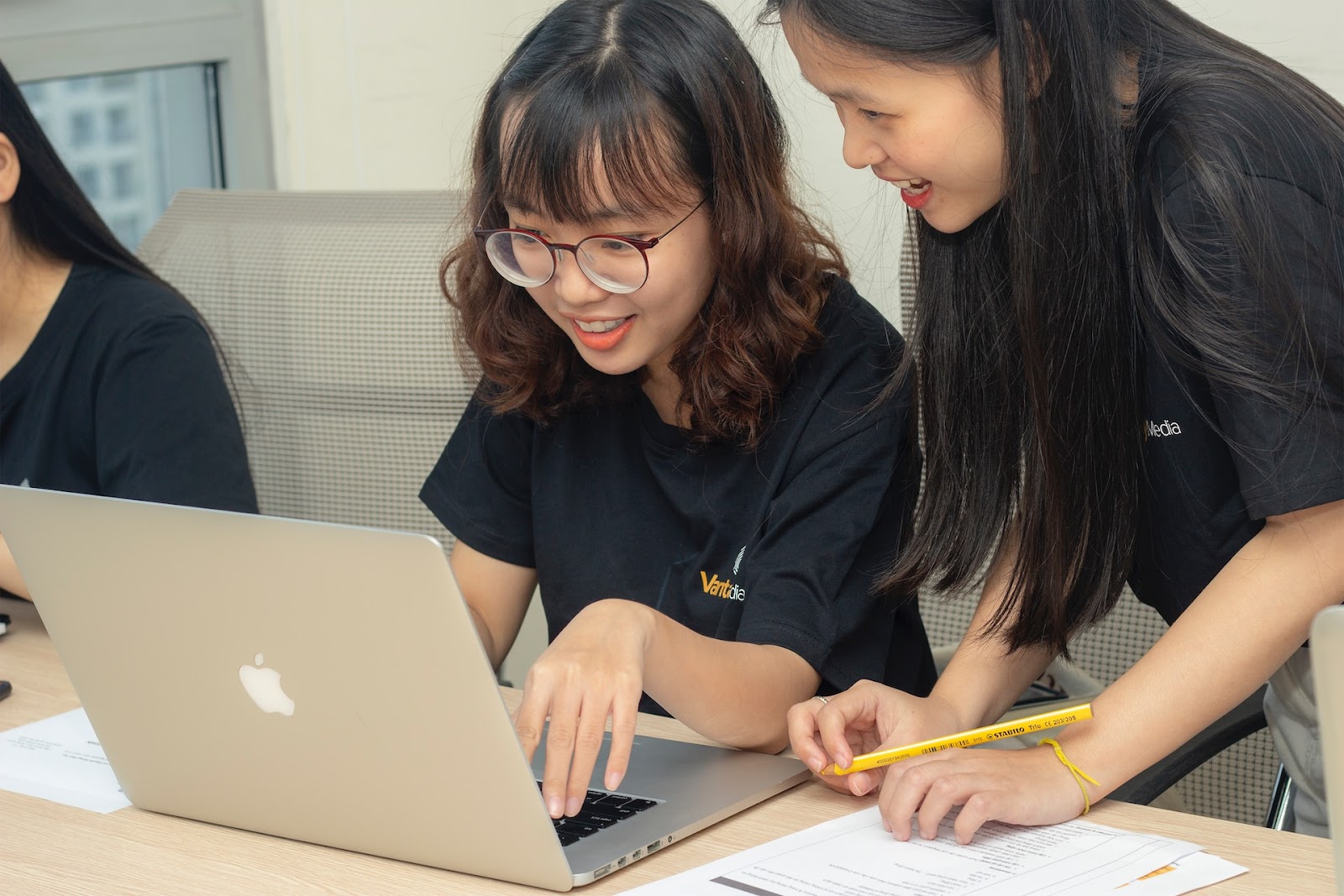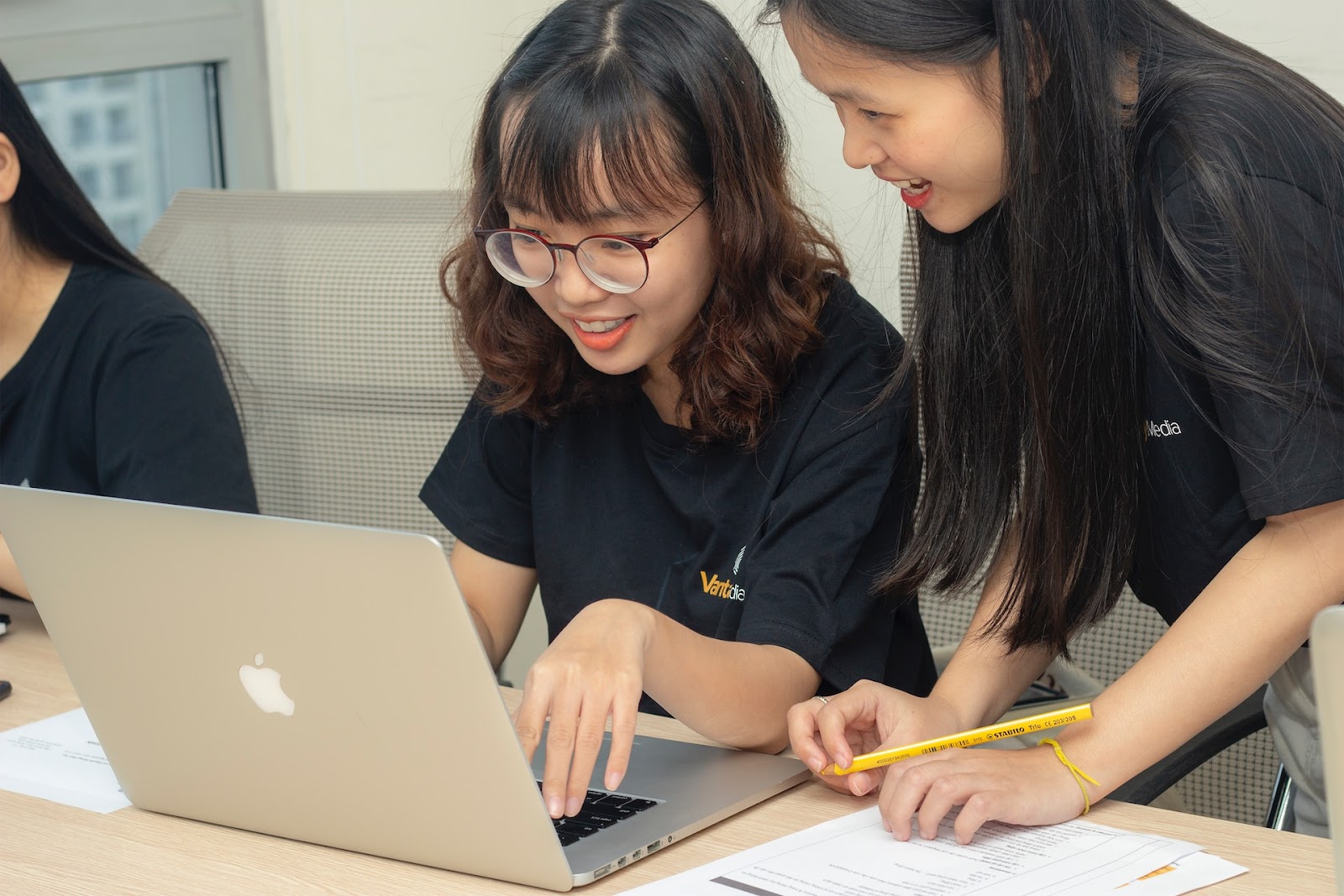 Impact on the Education Sector
Labster, a virtual science lab software provider, recently received millions from venture capital firm a16z. This monumental investment could enormously impact the education sector- both positively and negatively.
In this article, we'll explore the potential implications that Labster's investment could have on the world of education.
Virtual Science Labs for Students
Virtual Science Labs offer an innovative and modern approach to teaching science to students. Through the use of software, the physical constraints of a laboratory or classroom setting are removed. This allows students to interact with and explore a 3D virtual environment. In addition, by presenting concepts in a simulated environment, students can visualize and engage with experiments that otherwise would not be possible due to a lack of materials or safety concerns.
The use of virtual labs has the potential to revolutionize the way science is taught in classrooms worldwide. As technology progresses, virtual labs will become more sophisticated and complex, leading to improved opportunities for learning and creativity amongst students. With Labster's recent successful $20 million Series A funding round, they plan on bringing their software solution to schools globally, allowing more educators and students access to these revolutionary tools.
Labster already offers over 30 interactive simulations covering topics such as biology, chemistry, physics, food fermentation & biotechnology, agronomy & plant science and critical thinking & problem solving skills – opening up new paths for experimentation excites us all – including investors! With Labster's newfound resources they have committed even further towards developing innovative software solutions that revolutionize student-centered learning globally.
Enhanced Learning Experiences
Labster, the virtual science lab software provider, recently secured $11 million in Series A funding led by venture capital firm Andreessen Horowitz (a16z). The investment is focused on further developing and expanding their innovative learning platform, providing a comprehensive and engaging way for students to learn science.
Labster aims to revolutionize the way people learn science. By allowing students to access a virtual laboratory with realistic experiment simulations, they can explore and investigate much faster without any risk of real life danger. The system also allows teachers to effectively measure and monitor student performance and introduces gamification elements, which help encourage higher engagement levels from start to finish. Overall the enhanced learning experience enables students to gain deeper comprehension in scientific concepts resulting in a better understanding of their environment.
Integrating Labster's software into the educational sector has created exciting opportunities for labs worldwide as it eliminates geographical obstacles that previously barred remote learners from accessing modern lab facilities. With an increase in technology-driven education within schools and universities, this new found freedom grants educators unprecedented control over how they design their course structures resulting in an innovative, laboratory-based curricula.
The investment from a16z will help Labster take its platform globally – enabling more schools and universities around the world gain access to its advanced system – empowering more students than ever before with deepened knowledge about scientific processes.
Expansion Plans
Labster, an edtech startup focusing on virtual science labs, recently raised millions in venture capital funding.
With this new influx of capital, Labster has set their sight on expanding and bringing their virtual science lab software to the world. In this article, we will discuss Labster's expansion plans and the future for this edtech startup.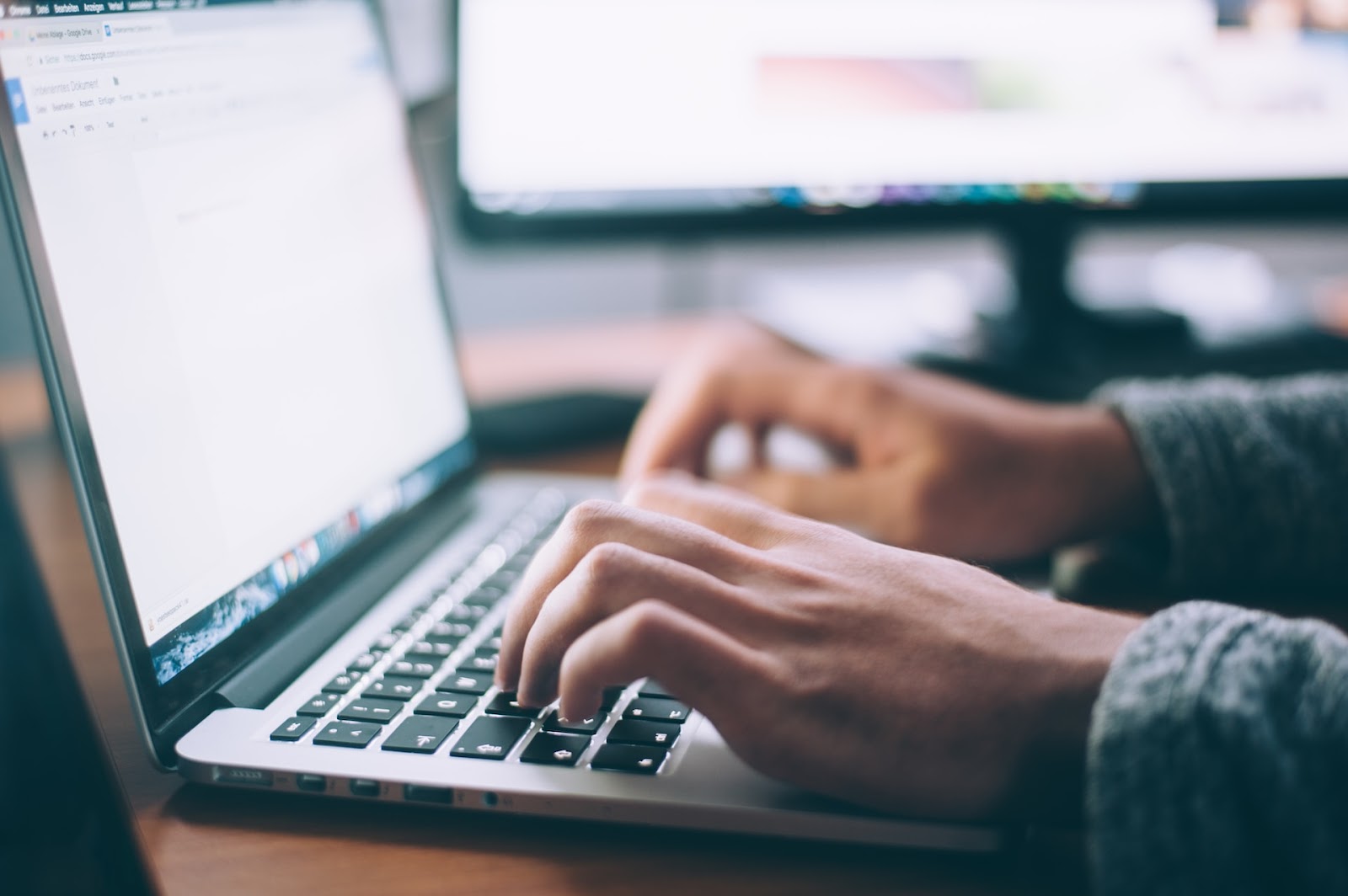 Labster gets millions from a16z to bring virtual science lab software to the world
Labster, a virtual science lab software leader, recently announced a strategic investment of $11 million from Andreessen Horowitz (a16z). This investment will enable Labster to expand its global presence and continue its mission to provide interactive learning tools for students worldwide.
The funds will be used to deepen the company's reach into new markets and broaden its portfolio of digital labs. The recent investment brings Labster's total capital raised to $22 million. With the new resources, Labster plans to expand geographically into more countries across Asia, Africa and Latin America, add more sciences and languages to its product offering and launch advanced educational content such as virtual internships on top of their current library of over 100 interactive simulations.
In addition, Labster hopes to create an integrated software solution that allows instructors and students to build customized curricula with different assessments including labs simulations, traditional multiple choice tests, and coding tasks that can be used across several levels of learning outcomes. The goal is for these solutions to meet course standards such as those set by higher education accreditation programs to become widely adopted amongst universities worldwide.
New Features
Labster, the virtual science lab software, recently secured millions in investment from a16z and rapidly expanded its global reach. With this new injection of funding, Labster and its team of engineers are hard at work creating tools that will enable users to gain an even richer laboratory experience.
New features are being developed, including 3D visualizations of molecules and stereographs; expanded tools for teachers such as pre-prepared experiments within the platform; a downloadable desktop version of Labster; augmented reality (AR) options to overlay the simulation onto real scenes or locations; and additional game elements to engage learners with feedback based on their performance in the simulations.
These features enable teachers to design unique experiments into their lesson plans more quickly and easily, giving them more time for instruction. Additionally, with improved AR technology that overlays onto real-world objects or places — such as actual classrooms — students experiencing "hands-on" learning can be provided with an augmented version within Labster's simulation environment. Finally, competitive elements foster student engagement while allowing teachers to track student performance. Together these elements combine to bring virtual science lab software into every classroom, encompassing all grade levels from middle school through college level curricula.
Challenges Ahead
After receiving millions in funding from a16z, Labster is pushing boundaries with its virtual science lab software. This software can potentially disrupt the way science is taught, making classroom learning more accessible and engaging.
But there are many challenges ahead for Labster; from developing their software to reaching new markets. In this article, we will look at the future challenges that Labster faces.
Competition
Labster has received millions from venture capital firm a16z to bring virtual science lab software to the world and has obtained a significant market lead over its competitors. Despite this, Labster is still faced with significant competition from existing major providers in the market such as Edgenuity, BrainPOP and Kognity, who have been providing products since 2001. However, these companies are typically aligned to a specific provider rather than offering an open platform where institutions can create virtual laboratory experiments.
There is also increasing competition from educational technology startups focusing on laboratories such as PhET Interactive Simulations, Elementari Labs and Quizalize all producing online simulations for students. These companies offer similar experiences but are usually more limited in scope than what Labster can provide. As a result, Labster will have to remain ahead of its competitors by investing in developing new technologies and partnering with major institutions globally. This will require ongoing close collaboration between developers, scientists, educators and industry experts and significant resources to stay ahead of the curve.
Adoption of Technology
Adopting new technology often faces various challenges, and Labster is no exception. One main challenge for Labster is Convincing universities to adopt its software into their teaching process. Schools tend to be wary of introducing new technologies, as they could potentially go against existing teaching techniques that have been well established in their curriculums. Moreover, introducing a new technology requires a certain workforce to be trained and acquainted with the new software and its processes. As such, another challenge would be finding professors and teachers willing and able to learn a brand-new technology.
In addition to the training aspect, cost could prove an obstacle in the widespread adoption of Labster's software at a university level. It takes considerable resources to purchase and install virtual lab software on campus computers. At the same time, some schools do not have the budget or manpower to make such investments in virtual learning available at all times or even specialize in creating it alongside physical equipment.
Furthermore, Labster's approach of providing users with interactive simulations instead of actual physical laboratories means that researchers could miss out on performing tests which involve real-world elements such as smells or temperature differences in experiments like medicine mixing for instance, which simulation simply can not replicate with accuracy yet. While this does stress the importance of actual physical structures necessary for some research projects and intricate experiments, virtual labs could still provide much value either through providing basic practice material or supplementing instructions during lab classes in higher education settings where professors still teach practical lessons based on physical equipment inside laboratories when needed.
Conclusion
Labster is paving the way for the future of virtual science education worldwide. With the support of leading venture capital firm a16z, the company is well-positioned to bring its groundbreaking software to the world. In this article, we've looked at Labster's journey and the implications of their mission.
Let's round off with a summary of the key points.
Impact of Labster's Funding Round
With the completion of its latest funding round, Labster has the potential to become a power-player in virtual science labs. The money will enable them to expand their reach and develop high-quality software engineering. This means that students from all walks of life can now access state-of-the-art technology, allowing them to experience and learn complicated scientific concepts more engagingly.
Labster's new funding round should also benefit teachers who use their software by improving the quality and accessibility of their teaching materials. With more resources, they can better customize lessons and provide students with a rich learning experience from their home computers or mobile devices.
By bringing virtual science labs into the mainstream, Labster has opened up many possibilities for educators worldwide, particularly those who can't afford expensive lab equipment. The possibility is there for them all to achieve higher academic outcomes with less time and cost attached. As virtual studies continue to become more popular, Labster's investment round will likely help position itself as one of the top players in this emerging field.
Future Outlook
Labster is rapidly gaining traction in the education sector and is leveraging the investments from its major backers, such as a16z, to continue its growth. In addition, the company focuses on expanding access to Labster's virtual science lab software worldwide. It plans to use the backing from its major investors to help make this possible by building partnerships with universities and institutes on every continent.
Labster also plans to use new technologies, such as artificial intelligence (AI) and virtual reality (VR), to further enhance the learning experience for students. For example, using AI, Labster can personalize students' learning experiences through individualized simulations tailored to their interests and academic pursuits. Furthermore, by utilizing VR technology, Labster can create immersive 3D environments for students to interact with virtual experiments in real-time settings akin to actual physical laboratories.
In addition, Labster has recently announced a new partnership with Sony Pictures Television to create fully immersive educational content available online and via streaming on popular digital platforms such as Roku and YouTubeTV. The partnership seeks to create interesting learning experiences by combining forces between Hollywood storytelling talent and advances in modern VR technology within curricula developed specifically for youth aged 5-18 across all grade levels.
The future outlook of Labster looks bright – with technology continuing to shape and transform the ways we learn around the world; this company could revolutionize how teachers can fully engage their students in STEM subjects for many generations.