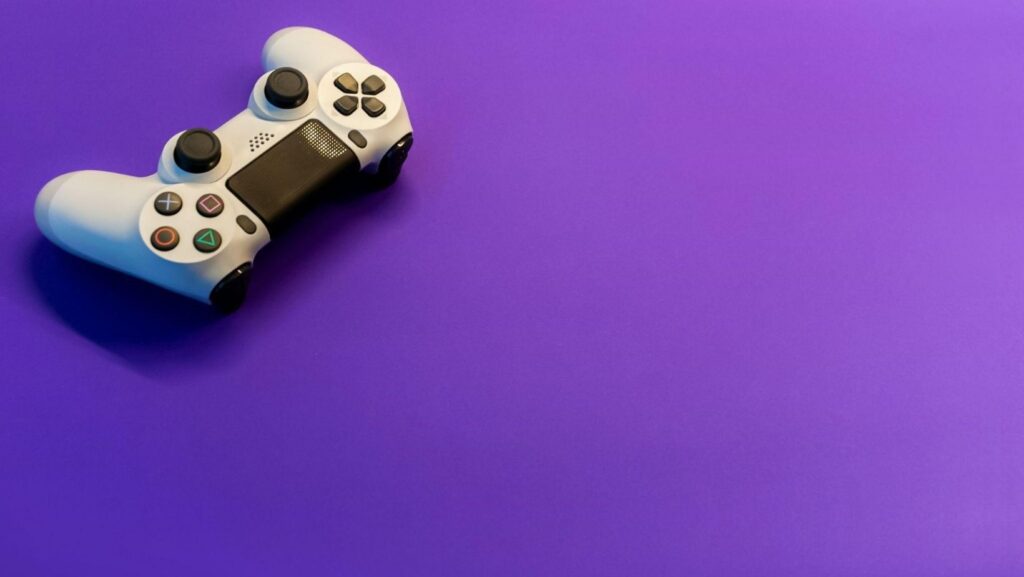 The popularity of the eSports industry is growing day by day. Click here and learn more about the highest-paid eSports athletes. 
Everything You Need To Know About Highest-Paid eSports Athletes
The world is constantly changing. Digital advancements have brought new challenges. Most people are unaware of how strictly we depend on technology. A new age has brought different trends. As a result, something that has always been a hobby, today presents one of the fastest-growing industries. Back in the day, playing video games was just a pastime. Nowadays, eSports is a widely-spread phenomenon that attracts thousands of spectators, investors, and even sports bettors. As a result, the internet sports industry became profitable for the top-rated players. There's a noticeable difference between eSports players' popularity and earnings a decade ago and today. But, how much exactly can playing video games be profitable? In the lines that follow, we'll present you with the list of the highest-paid eSports athletes.
Highest-Paying Games In 2021
It is only natural that players from the most paying video games be at the top of gamers' earnings list. With that in mind, Dota 2 still remains number one, as this game brings their players the most lucrative prizes. Unfortunately, there's an evident difference between this game and the rest of them. As a result, the highest-paid eSports athletes come exclusively from the Dota 2 universe, as one of the most popular video games ever. Let's take a deeper look at the different electronic sports tournament's prize money. 

Dota 2
By looking at the tournament's prize list, we can conclude that Dota 2 is by far the most lucrative. With that in mind, by playing this game, players have earned around $235,512,526 so far. The booty was divided by more than four thousand devoted players. Considering this fact, no wonder why the highest-paid eSports athletes come from this video game.   
Counter-Strike: Global Offensive
So far, more than 14,000 players have participated in almost 6,000 different eSports tournaments in CS. However, Counter-Strike aficionados have managed to share rewards worth $120,3131,820. 
Fortnite
When it first appeared, Fortnite quickly took the gaming industry by storm. So far, this game has seen more than 14,000 players in 5844 different tournament battles. Consequently, the players had to settle for taking home a portion of the $108,281,355 pie. 

League Of Legends
There's no doubt that this game is one of the most popular video games globally. However, by the overall tournament prize, LOL still lags behind Dota2. Although it's one of the most popular video games ever, there are still no League of Legends players on the list of the highest-paid eSports athletes in 2021. Until now, this game has seen 2617 tournaments, while its players shared $86,509,498. 
Why People Love eSports
Peoples' competitive nature has led to many skirmishes both in and outside the arena. The feeling has transitioned to video games, making eSports an attractive and lucrative industry. Consequently, people can participate, spectate, and bet on various eSports events. This led to an increasing interest in global electronic sports events. Accordingly, different betting markets have emerged, allowing eSports enthusiasts to maximize the thrill and suspense this industry carries. With that in mind, let's see some of the best eSports betting venues. 
GG.BET     
Using the code MADNESS 100, you can get $20 by registering on this famous sportsbook platform. Moreover, this venue offers live and sports betting as well. 
Unikrn eSports Betting
Upon depositing on this platform, eSports betting lovers can make up to a 200% match-up bonus. Here, you can even bet live on Twitch Streamers. Additionally, Unikrn is a venue where your privacy is ensured with the use of cryptocurrencies. What's more, by using cryptos as a payment method, players can immensely speed up the withdrawal process. 
Sportsbet.io
This operator offers a range of betting options like a casino, live casino, slots, and sportsbook. On this platform, players can bet on their favorite eSports teams in various sports like eNBA, Dota 2, Counter-Strike – Global Offensive, and many more. 
In the previous lines, you could see all the reasons why people cherish eSports and everything around them. Enough about that, let's move on to the list of the highest-paid eSports athletes.  

Highest-Paid eSports Athletes in 2021
Considering all of the above, the all-time highest-earning players come from Dota 2. This game is landing one of the most prestigious and wealthiest eSports tournaments. Therefore, let's have a look at the highest-paid electronic sports players so far. 
NOtail
Johan Sundstein has become well-known as one of the youngest Heroes of Newerth players. Despite relatively young age, NOtail has transitioned from HoN to Dota 2. In the years that followed, Johan profiled as one of the best Dota 2 support role players. Later, teams started to recognize his micromanagement abilities, which led to winning many international tournaments. 
Consequently, NOtail has taken over the top of the list of highest-paid eSports athletes. Overall, Johan Sundstein has won 4 Majors and 2 Internationals playing this world-famous game. This success has brought him around $6.97 million altogether. 
JerAx (Jesse Vainikka)
Although Jesse is no longer an active electronic sports player, this OG legend is still at the very top of the highest-paid eSports athletes' list. JerAx was well known as a professional Dota 2 player, though he started his career in HoN. 
Besides the ability to touch his nose with his tongue, JerAX has proven he is one of the best Dota 2 players ever in the history of this game. As such, he was a member of some of the most prominent teams, such as:
● OG
● Team Liquid
● 5Jungz
● MVP HOT6ix
● Team Tinker and others. 
In the end, his total earnings are worth $6.47 million, which puts him right behind NOtail. 

Ceb (Sebastien Debs)
Thanks to his diversity and many talents, this French/Lebanese professional Dota 2 player has managed to earn $5.56 million so far. Before joining the legendary OG, Ceb was a member of several reputable eSports teams like:
● Western Wolves, 
● DD.DOTA,
● Kaipi,
● Team Shakira. 
Faker (Lee Sang-hyeok)
The three times LOL World Champion is the first non-Dota 2 player on the list. By participating in many tournaments in this globally known game, Faker managed to earn around $1,3 million. Furthermore, this led to an increasing number of merchandising and endorsements deals. 
Lee Sang-hyeok today has more than 500,000 followers on Instagram and 1.7 million subscribers on his YouTube channel. Considering this fact, there's a possibility that this LOL player will continue to climb further up the highest-paid eSports athletes' list in the future. 
Ana (Anathan Pham)
Despite his young age, Anathan Pham has managed to earn around $6 million so far. Surprisingly, the former OG player has decided no longer to compete. Before OG, ana was a member of several teams, including Echo International, Team World, Invictus Gaming, and Mobility Gaming. Besides his inactivity, Anathan remains at the top of the highest-paid eSports athletes in history (so far). However, don't be surprised if you see Anathan active again soon. 
Final Thoughts
The list of the highest-paid eSports athletes shows that Dota 2 is by far the most dominating game in the world. However, looking at how some other communities, like LOL and Counter-Strike Global Offensive, are progressing, we conclude that this list will change in the future.