Do your kids love video games? Or are you a bit of a gamer yourself? You have one of the best ways of getting rid of stress and enjoying your free time. 
Today, the gamer world comprises children, teenagers, and adults. There are various game settings that you can introduce into your room décor to improve your gaming lifestyle. Your room is like a small world where you should feel comfortable.
It will be a brilliant idea to display your gaming interest with your room décor. The decoration will reflect your personality and help you enjoy your gaming time better. Are you looking for ways to show your love for gaming with your room décor? Then, read below!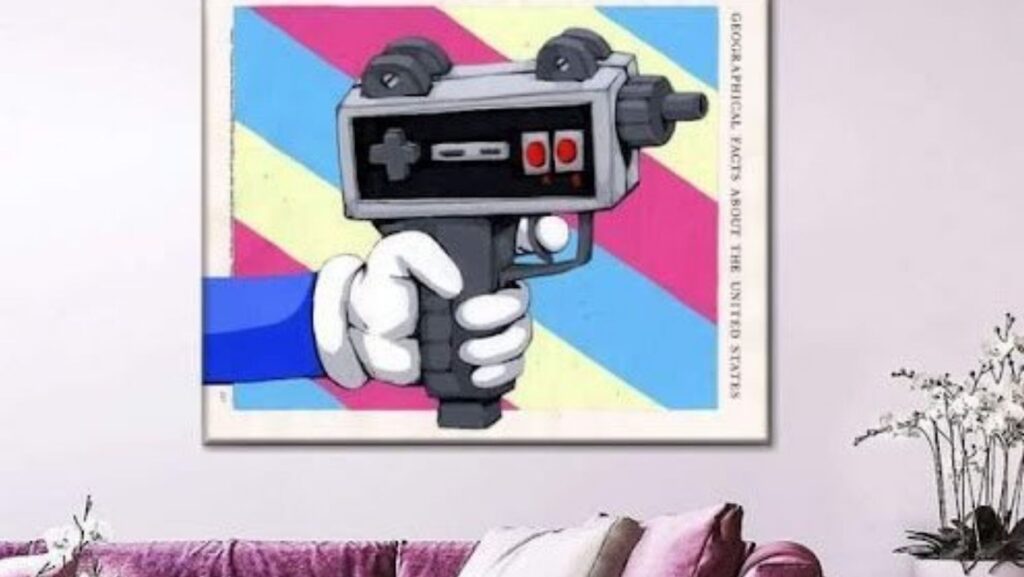 Add Custom Gaming Photo Prints
One fantastic way to show your interest in gaming with your room décor is to put up colorful photo prints of your favorite video games in your room. You can select frames of your color to display them on your room walls. 
Custom gaming photo prints will give your room that actual gamer appearance you dream of and serve as an eye-catching spot for your gamer friends. It will also improve the color and texture of your décor. 
Choose Light Colors for the Walls
Ensure to make light or neutral colors such as grey or white your room décor because a gamers' room needs colorful objects, posters, decorative elements, etc. You will have things hanging from the ceiling to the walls, all colored. Hence, light colors on the walls are ideal to complement these colorful items.
Ventilation
Remember that adequate ventilation is crucial if you want to incorporate gaming into your room décor. Gaming equipment generates heat. So make sure that you have a sound ventilation system to prevent overheating electrical gaming items and make the room comfortable for you and your gamer friends.
A well-functioning air conditioner is one of the best options to provide proper ventilation for your room. Also, ensure your room has large windows to allow fresh air into the room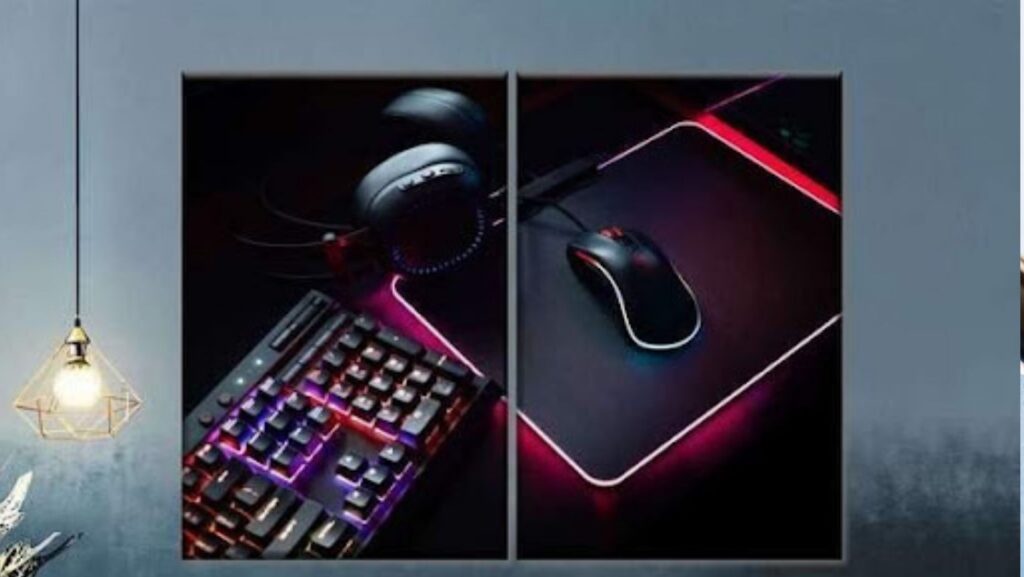 Add a Sofa for Your Gamer Friends
Do you love competition in gaming? Many gamers prefer to play games alone, even for several hours, while some enjoy competing with their fellow gamers. It will be a fantastic idea to include a quality sofa in your room décor to provide a seat for your friends when they come around for games. 
 This will provide comfort for them as they await other gamers in action, and it means that no gamer will sit on the floor. Besides, adding a sofa to the room will help fill your space with character and beauty.
Add a Gaming Chair
If you are the type of gamer that likes spending hours in front of your computer, you will have to get a quality gaming chair. A good chair will help you to maintain a proper posture and sit comfortably while playing your games.
More so, adding a chair to your room décor will make your room look pulled together as it will fill the empty spaces. 
Include Suitable Speakers
To make your room look suitable for gaming, you need to introduce quality speakers into your setup. The sound from these speakers will inspire you and create a gaming atmosphere. Having quality speakers around your room will make it look compact. It will also help to improve both décor and functionality. 
 Do Soundproofing
Sometimes, having a gaming room close to other people that detest gaming might create some disturbance. So, the best you can do to enjoy the gaming experience is to add soundproofing to your room décor.
Soundproofing will prevent the noise from your room from disturbing nearby people, and the look will add more life to the room.
Final Note
As a gamer, going to game centers might be difficult. You may have little time to relax, and leaving your home for another location to play games may seem stressful. Hence, converting your room into a gaming paradise won't be a bad idea. The above ideas are perfect for helping you display your love for gaming with your room décor and setup without altering its functionalities.